The small town that helped shape Clemson QB Trevor Lawrence
Three years after Trevor Lawrence left Cartersville for Clemson, the small Georgia town that helped nurture his vast talents remains the quarterback's bedrock of support and a respite from his rock-star status.
CARTERSVILLE, Ga. – It's 8 a.m. and already there's a butt on every stool.
Granted, only nine stools fit inside tiny Capri restaurant, plus three booths, where Trevor Lawrence prefers to sit with a plate of pancakes. But in a building even smaller than Cartersville High's concession stand across the street, a full house at the local breakfast favorite means a breakneck pace for owner Darrell Givens.
Through a window opening to the rear kitchen barely big enough to do so, Givens hands heavily loaded plates to the server — the Capri Special of two eggs, bacon, hash browns, grits and a house-made biscuit runs just $5.95. At one end of the counter, a couple dozen coffee liners prepped with the necessary morning grinds await their date with the caffeine machine. Givens had hoped to break away long enough to discuss Lawrence, Clemson's star quarterback, but with the drive-thru window beginning to back up, he defers to a next-day phone call.
Then, he can't.
He pops out the backdoor to the rear parking lot and raises a finger to offer at least a quick exchange, because one point, if none other, should be made in person.
"When Trevor interacts with children," Givens says, "he will get on one knee or sit in a chair so he's on the same eye level with them."
That's what Givens wants to get across, before anything about Lawrence leading the Cartersville Purple Hurricanes to back-to-back state championships, or the 13,902 passing yards that knocked Deshaun Watson off the top of the Georgia high school record book.
For NFL general managers evaluating a first-round draft talent, things like Lawrence's passing accuracy, mobility and arm strength define what he can do. But for Givens, Lawrence leveling his 6-foot-6 frame to engage with a child defines who he is. In full disclosure, Givens readily acknowledges personally benefitting from The Lawrence Factor. Before the quarterback prodigy entered CHS as a ninth-grader, Givens might have cracked nine or 10 dozen eggs on a normal Friday. On home-game Fridays during the Lawrence era?
Sixteen dozen, with extended hours.
His business spiked so much, he gave some thought to changing the paint on the building from barn red to CHS's purple, but the landlord discouraged it for fear it might turn away fans of rival high schools.
Lawrence hasn't lived here for three years since moving on to Clemson and becoming college football's best quarterback and the presumptive No. 1 overall pick of the 2021 NFL Draft. But his impact on it is still felt — from the residual popularity it left on Capri to the kids who play behind the bleachers at CHS games wearing No. 16 jerseys. And this small town, in turn, offers Lawrence a quiet respite from the burden of celebrity. He's revered here, to be sure, but there's a modicum of respect for his time and space that he might never again enjoy anywhere else.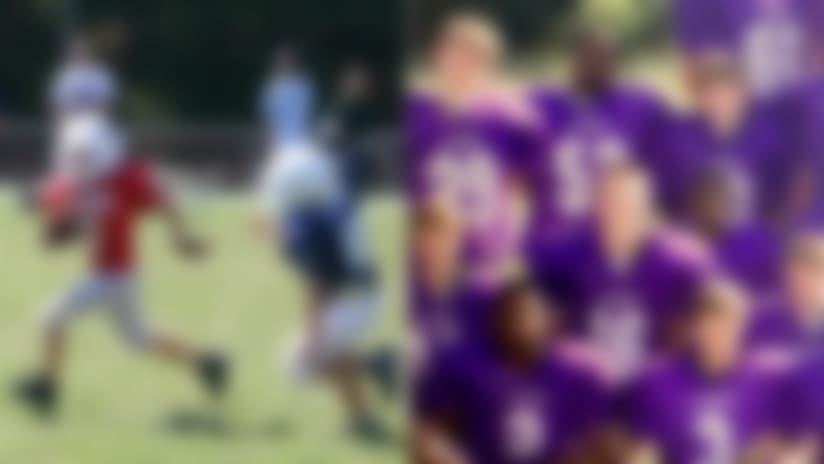 Garrett Geros wasn't sure it would ever come down. The soaring spiral seemed suspended, majestically spinning under the sky, like slow-motion B-roll from HBO's Hard Knocks, before finally hitting him squarely in the chest. He also wasn't sure what it meant, until his father explained it to him in no uncertain terms. But for one football practice at least, he brushed it off with an unyielding determination to quarterback the 2007 Cartersville Bulldogs youth team.
He was an early arrival that day at Dellinger Park, a public recreation facility in Cartersville, because kids of coaches have no choice but to be early. Tossing a football with teammate Trevor Lawrence, he'd just thrown one over his partner's head, and the first bounce jumped away from Lawrence like a lucky punt, hopping, tumbling and finally rolling to a gentle stop. It doubled the distance between the young boys, by the estimate of the only adult witness, to about 35 yards. Lawrence picked up the ball and tested himself from where he stood rather than running it back to where he'd been. He dipped his right shoulder, summoned all he had, and launched a 35-yard missile.
At age 7.
"Oh, my God," thought Dave Geros, Garrett's father and coach.
To that point, Dave had been grooming his son to compete for the team's quarterback job. But based on one throw from Lawrence, he confronted Garrett with a reality too harsh for his age:
You'll never play quarterback in this town as long as that kid's living here.
"That throw told me that for Garrett, quarterback was out," Dave Geros said.
Seven years after Lawrence's arm re-routed Garrett Geros' path, it was Miller Forristall's turn. The incumbent starting quarterback at CHS was good enough to be recruited by colleges, yet just four games into his junior year, he yielded the starting job to a freshman, Lawrence, and switched to tight end. It worked out fine — Forristall is now a starting tight end at Alabama, and letters from the Las Vegas Raiders asking for background info on both hit the Cartersville High football mailbox on the same November day. But it was a tough pill for a college recruit to be forced by a freshman to switch positions as a junior.
At Clemson, things were no different. Kelly Bryant led a 12-2 Clemson team to an ACC title and a College Football Playoff bid in 2017. The next year Bryant lasted four games as the starter — the same number as Forristall — before the freshman Lawrence took over.
But nobody can attest to how far-reaching the impact of Lawrence's gift for the game can be like Garrett Geros. He laughs about it now but admits Lawrence's talent pushed him out of not one but two positions.
When his father told him competing with Lawrence at quarterback wasn't the right play, he suggested Garrett move to wide receiver and "reap the benefits." Geros did just that and was one of Lawrence's top receivers for years. But as Lawrence's legend grew, highly talented wide receivers followed, and gathered. Two who played youth ball with Lawrence now play at Georgia Tech. Another, Anthony Seigler, was a 2018 first-round pick of the New York Yankees. By the time Geros reached high school, he could no longer keep up with the ever-increasing receiver competition.
"We had kids from all over come in — so many transfers," said Geros, who lost part of his left leg in a 2016 car accident and went on to become a member of the 2019-20 U.S. Paralympic snowboarding team. "I had to work harder and harder just to keep up. But by the ninth grade, I couldn't compete with them anymore. They were all too good."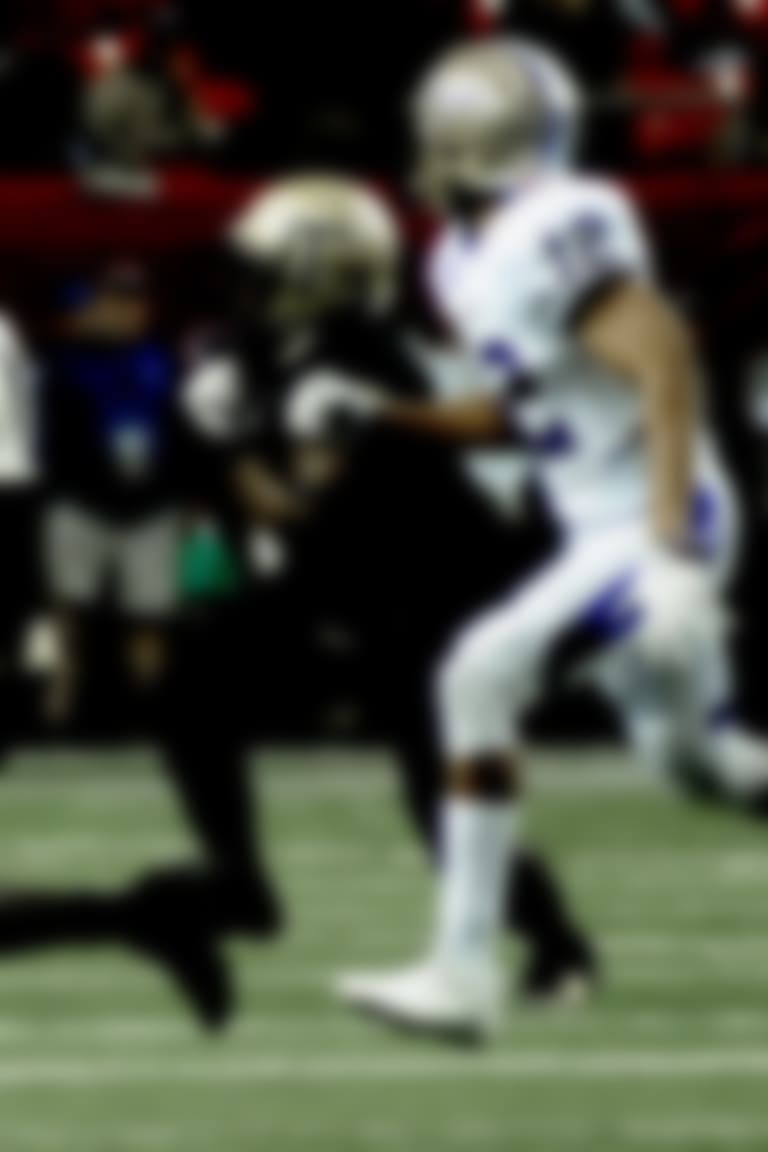 Nestled amid Atlanta's northwestern suburbs, Cartersville has a few hallmarks of suburbia — four-lane access to plenty of national retail — but a walk down Main Street in this town of 22,000 makes it clear this is no cookie-cutter community.
You can bet the hunting here is good — over at Findley's Butcher Shop, the sign alerting residents to its deer processing service stands out more than the sign for Findley's itself. The Grand Theatre, with a traditional marquee and balcony seating, opened 110 years ago. Some of the older brick storefronts are topped by second-story lofts, and several distinctly southern homes in the downtown area feature big porches and white picket fencing. Established in 1850, long before Atlanta's booming population begat residential sprawl in every direction, Cartersville was flanked by farming and home to historical Native American mounds.
Football, of course, binds it.
People used to drive from all over the state to watch Lawrence light up the scoreboard, but it was no easy ticket. Beyond crowds that sold out the bleachers, the standing-room-only throng was said to ring the perimeter fence around the field, two or three deep.
At another local staple adjacent to the high school, Scott's Walk-Up Bar-B-Q, Cartersville's mayor, Matt Santini, is glad to see brisket on the menu. He doubles as the play-by-play voice of the Purple Hurricanes at WBHF 100.3 FM on the local radio dial, and by the time he normally gets to Scott's before Purple Hurricanes games, the brisket is usually sold out.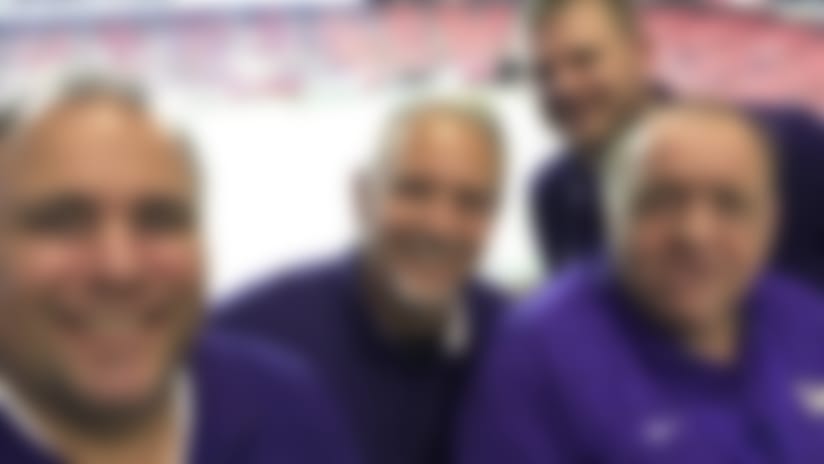 He's kiddingly asked if he could beat Lawrence in a race for mayor.
"Heck no," he scoffs. "If he ran, I might vote for him myself."
Even the best of mayoral achievements would be hard pressed to stack up with the 161 touchdown passes Lawrence threw over four years at CHS. There can be no mistake that the town's love for Lawrence is rooted in football, but it's more organic than that.
It's personal for Joey King, the University of South Florida assistant coach who was Lawrence's head coach at CHS. Above the football success, he remembers losing his grandfather — "the only father I've ever known" — during the week of a crucial game against Troup County. King didn't even miss a practice but coached all week with a hole in his heart, and after a blowout win, Lawrence sought him out for a hug and told King he loved him.
"That for me was the greatest thing, and spoke to Trevor as a person," King said.
It's personal for Brody Parker, a young classmate of Lawrence's younger sister who required a heart transplant in the summer of 2019, after receiving an hours-long visit from Lawrence during a near two-month stay at an Atlanta hospital.
It's personal for Givens, who only knows Lawrence in passing, but respects how he stoops to speak with kids.
Conversely, Cartersville is personal to Lawrence, as well. But he's given it more than he'll allow to be reciprocated. When Santini contacted the family about issuing a formal proclamation at a city council meeting to honor Lawrence's high school accomplishments, Lawrence politely declined.
"He just didn't want attention on him in that way," Santini said.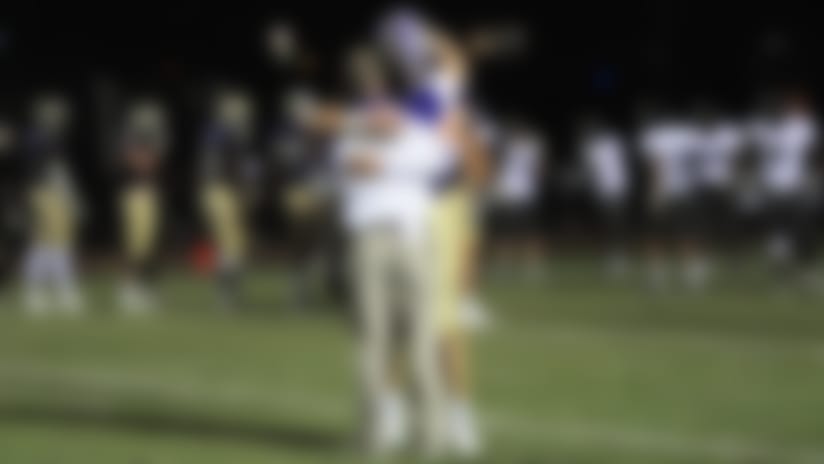 You don't have to be sitting in Weinman Stadium to know the Purple Hurricanes have scored. Just walk within a quarter mile of Cartersville High on a Friday night in the fall, and the sound of a hurricane siren will blister the eardrum after each touchdown, serving notice that the high-flying passing attack the program installed the same season Lawrence arrived in 2014 remains in capable hands.
One doesn't even have to be in the stadium to see the show, because video replays, rolling on a large jumbotron befitting a small college, are visible from East Church Street outside the south end zone.
It was installed in 2015, just in time for Lawrence's sophomore season.
On this night, the siren gets its usual workout — the Purple Hurricanes are airing it out again, using a timeout with one second left in the first half, already up 28-0, so senior quarterback Carlos Del Rio-Wilson can get off a long touchdown pass for a 35-0 halftime lead. A running clock in the second half offers a more merciful exit for Woodland High, certainly more merciful than when Lawrence led the Purple Hurricanes. He was 52-2 as a starter, with a 41-game win streak that spanned two state championships. He completed 846 passes in four years here, and one out of every five went for touchdowns.
The thrills came often enough to overload the senses — and memories — of Cartersville fans. But one, which some refer to simply as "the throw," endures. For those who saw it in person, it needs no further description. In a 2016 home playoff game against Mary Persons High, Lawrence rolled right, pump-faked Malik Herring, now a Georgia Bulldog, off his feet, then hit WR E.J. Turner in stride, in the opposite corner of the end zone. It was a blatant violation of a cardinal rule for quarterbacks — don't throw across the field — but not even his head coach could complain.
"You try not to get as excited as the fans, because it's a dangerous throw going across the field, but inside you're that excited," King said. "I just told him, 'Great job, but let's try not to make too many throws like that because they can end up intercepted.' "
An assortment of locals will never forget the throw, but none had a better angle than Josh Brock. The Cartersville native and former Georgia offensive lineman, working as a sideline reporter on the Purple Hurricanes' official broadcast on WBHF 100.3, was standing near the pylon where the catch was made.
"The most amazing thing I've seen with two eyeballs on a football field, period," said Brock, who played with former No. 2 overall pick Ronnie Brown at Cartersville, and while at Georgia, with Pro Bowl LB Thomas Davis. "I don't think there's an NFL quarterback that makes that throw. There's not a quarterback on the planet that makes that throw. And he was a high school junior."
A few months after Lawrence left Cartersville to enroll at Clemson a semester early, in the spring of 2018, King and CHS defensive coordinator Conor Foster drove to Clemson to visit him. But until they arrived and experienced a day with Lawrence on Clemson's campus, they didn't fully understand what a magnet for attention he'd already become.
"He's 18 (and) hadn't even thrown a college pass yet, and we couldn't eat lunch," Foster said. "Literally, from the time we walked in until we asked for to-go boxes, it never stopped. Everyone in the restaurant wants autographs, pictures, all that."
Lawrence's is a popularity that, in some ways, transcends football; he's arguably the most recognizable amateur athlete on Earth. Everything about him, except his demeanor, draws attention. And he's had to get used to it all from a very young age.
His immense talent and Clemson's status as an elite program have given him prime placement on college football's biggest stage for three years. But the wave of notoriety began building long before that; in eighth grade, people were already asking for his autograph. The deluge of recruiting attention he garnered at CHS generated national exposure that, in turn, generated widespread recognition.
"He can't hide," Foster said. "With that hair, he doesn't have a chance."
Yes, the hair.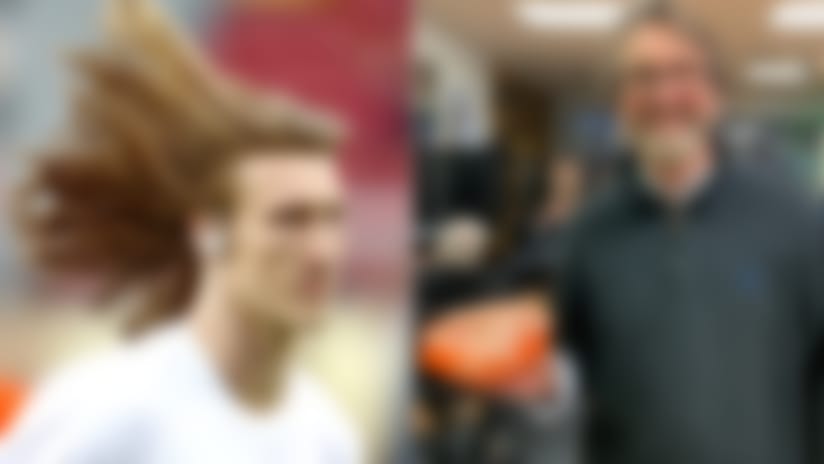 Scott Holder is convinced he's clipping a million-dollar hairdo when Lawrence drops into Hair Techniques in Cartersville, Holder's salon, and he's probably right. After all, if Troy Polamalu can command a Head & Shoulders commercial six years post-retirement, surely there's a shampoo company ready to pounce on an endorsement deal with a rookie hotshot quarterback and his trademark long, blonde locks.
"I think the hair is part of his brand now, even if he doesn't consider it that way," Holder said. "It has to be. It won't be a question of which shampoo company wants him. It's who won't want him?"
Fortunately for Holder, Lawrence is low maintenance — he takes an inch-and-a-half off the back every couple of months. Holder snips it dry, takes $20, and Lawrence is out the door in minutes. He began growing it out as a high school freshman, dumping a buzz cut in favor of something much the opposite. The hair completes an instantly recognizable look to the point that hiding it with a hood gives him better cover from unwanted attention than sunglasses do.
"I don't really go out too much, but a hoodie is usually my go-to," Lawrence said during a recent Zoom interview. "But then everyone is wondering, 'Who is the super tall guy with the hoodie on?' It's hard to avoid attention when you're 6-6.
"When I do go out, I'm prepared to talk to people and it's just part of it. I've gotten used to it. But I pick my spots. If I'm not really in the mood to get bombarded, I'll stay at home. Grab food to go."
True to Cartersville's unspoken pact with Lawrence, Holder never talks football when the quarterback sits in his chair.
"He gets pestered enough about that everywhere else," Holder said.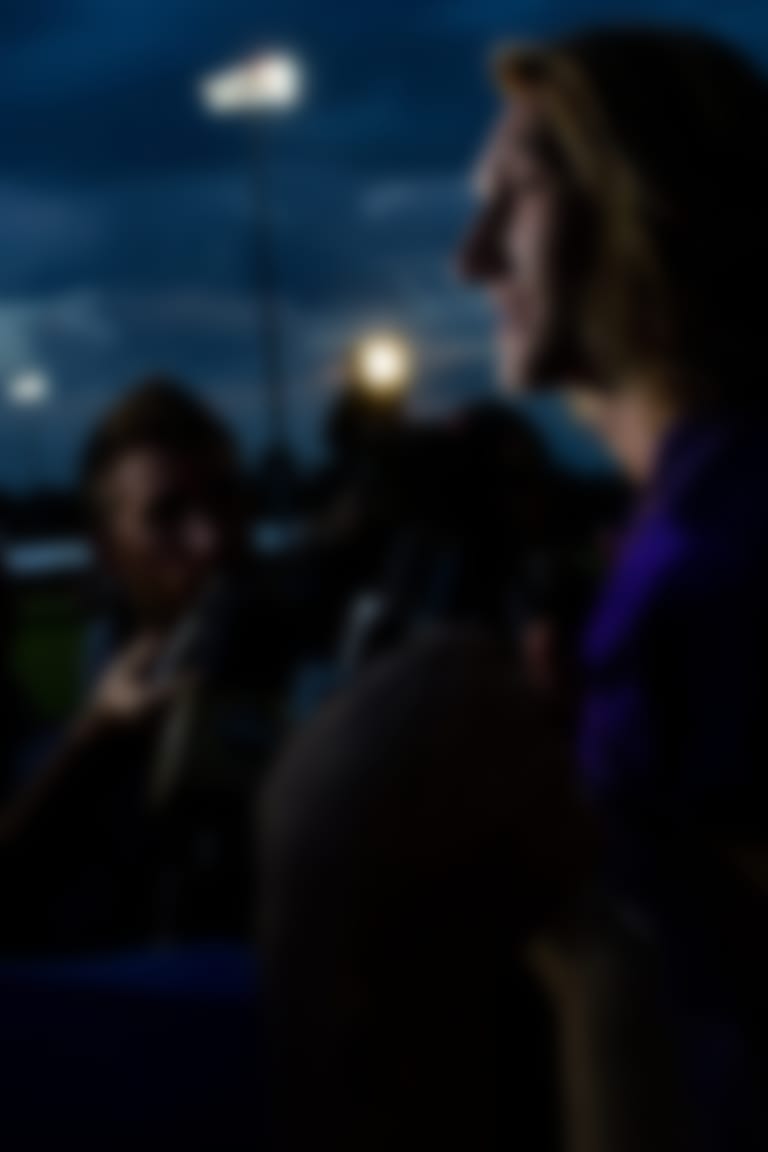 On June 13, at the very moment Lawrence quoted Bible scripture while speaking at a rally for social justice that he helped organize with other Clemson players, church bells began clanging loudly behind him. A fitting coincidence, as people in Lawrence's hometown believe his faith — he grew up attending Cartersville's Tabernacle Baptist Church — has much to do with his newfound voice for change.
Roughly three weeks after George Floyd was killed while in the custody of the Minneapolis Police Department, Lawrence stood beneath a Black Lives Matter banner and took the podium for a few minutes. His choice at the microphone: 1 Peter 4:8. "Above all, keep loving one another earnestly, since love covers a multitude of sins."
At the heart of his brief speech was an acknowledgement that his life experience and the Black life experience are unrelatable, and therefore not to be compared. And that because of that, listening must precede understanding.
It was a stepping out for a kid who'd always been able let his play on the field do all of his talking. He'd been the face of college football for a couple years — since the night he shredded Alabama's defense, as a freshman, for the 2018 national title. That sort of platform meant anything he said made headlines, but he had previously curated his public image with little more than football-related comments until Floyd's death compelled him to find his voice for matters far more important than sport. He was perfectly comfortable performing in front of home crowds of 81,000 at Memorial Stadium, but in front of an estimated 3,000 peaceful protesters at Clemson's Bowman Field, he foraged into what he described as "the uncomfortable."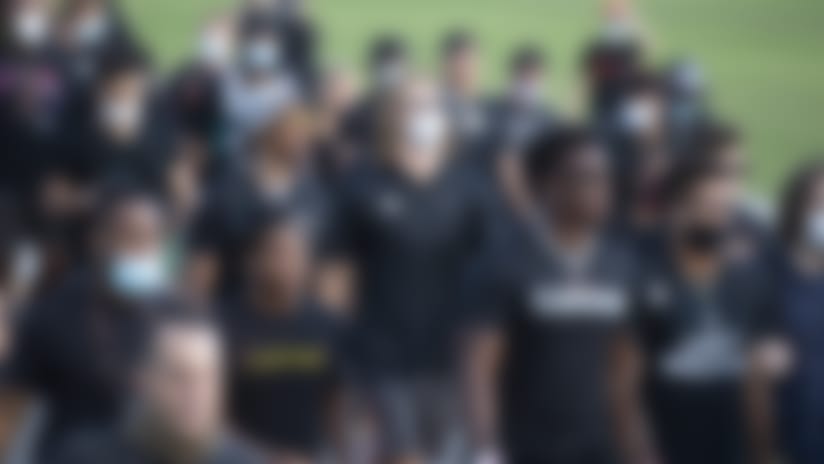 "It's uncomfortable to set aside everything I know about America, and listen to someone else's perspective," Lawrence said, in part. "However, it's necessary. Recently, I've realized that the America I experience is different from the America my brothers and sisters experience."
When he finished, this much was clear: Lawrence had recognized that some talking can't be done on the field. But in pointing out his own need to better understand the Black experience, he ensured that his voice — with all its platform and reach — wouldn't drown out the very voices he was there to support.
Lawrence says he believes his popularity carries a sense of duty to speak out when and where needed. But he still considers his understanding of how to properly convey those thoughts to be a work in progress.
"That's something I'm still navigating and figuring out," he said. "What's the happy medium between (speaking out and knowing) you can't keep everyone happy no matter what you say?
"There's a balance to find in what to say, when to say it, the right way to say it. That's something that in my position, I've had to try to figure out. I've still got some things to learn. How do I show what I believe in and what's important to me but also not be polarizing in trying to support people I care about?"
Nearly 20 years after he left Cartersville High for Auburn, and eventually became the No. 2 overall pick in the 2005 NFL Draft, running back Ronnie Brown's picture still hangs on the wall at Capri Restaurant. In another 20 years, Lawrence's place on the wall at the 56-year-old establishment, right next to Brown's, will be just as secure.
As the one place Lawrence can go to unplug from football, without the cloak of a hoodie or sunglasses, Cartersville has its place for him, too. He still draws plenty of attention there, to be sure, but it's not the same as being hounded by strangers.
"In Cartersville, it's a little bit different," he said. "Usually the people who come up to me, they're people I know."
When Clemson won the 2018 national championship, Cartersville congratulated its hometown hero with a billboard display along Joe Frank Harris Parkway, one of the town's main traffic arteries. But when Mayor Santini was deluged with suggestions for a parade in Lawrence's honor, he got a familiar answer from the Lawrence family: thanks, but let's not.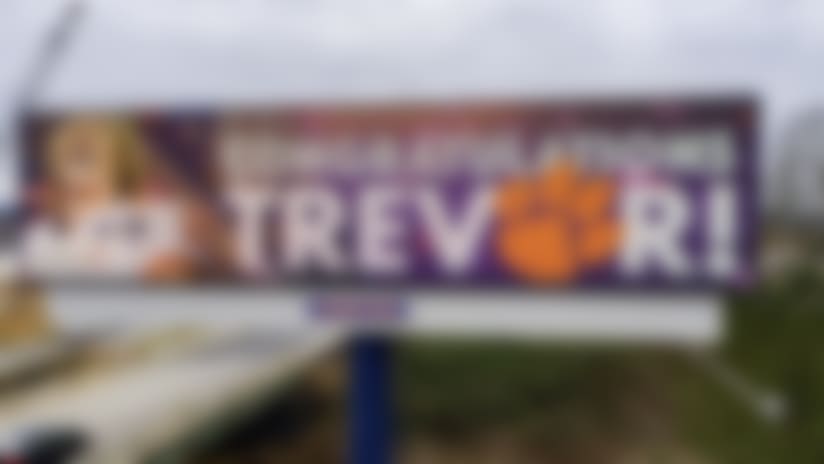 "As an elected official I'd like to have celebrated him a little more than he's been willing to be celebrated," Santini said. "But that's who he is. It's who he's always been."
Celebrations to Lawrence are about the many, not the self. Steve Kennedy, whose nephew owns Scott's Walk-Up Bar-B-Q, made that point on the restaurant's outdoor porch. Tabernacle Baptist, Kennedy said, annually recognizes CHS graduates in its congregation each May. And while Lawrence didn't want a parade thrown in personal honor, he made the trip from Clemson back home to stand in recognition with his classmates.
"It's about 15, 20 kids a year, and he wasn't here because he'd gone off to enroll early," Kennedy said. "But he knew it was going on and came all the way back just to stand up with the rest of his class. It was him not making himself bigger than everybody else."
It should be no wonder that Lawrence plied his craft in a high school stadium named for a miner, William Weinman, a Cartersville forefather who also inspired the Weinman Mineral Gallery at the local science museum. The gallery houses all manner of brilliant gems, but none more valuable than the one who electrified the community for four years over at Weinman Stadium.
Some 85 years after Weinman's son, Andrew, ended a five-year run as Cartersville's head football coach, Trevor Lawrence shined brighter than any stone in town.
Follow Chase Goodbread on Twitter at @ChaseGoodbread.
____________________________________________________________________________
Large photo credits: Randy Parker/The Daily Tribune News and Josh Morgan/Greenville News via USA TODAY Sports
Source: Read Full Article