England star Ollie Chessum's fast rise shows why Championship is in need of nurture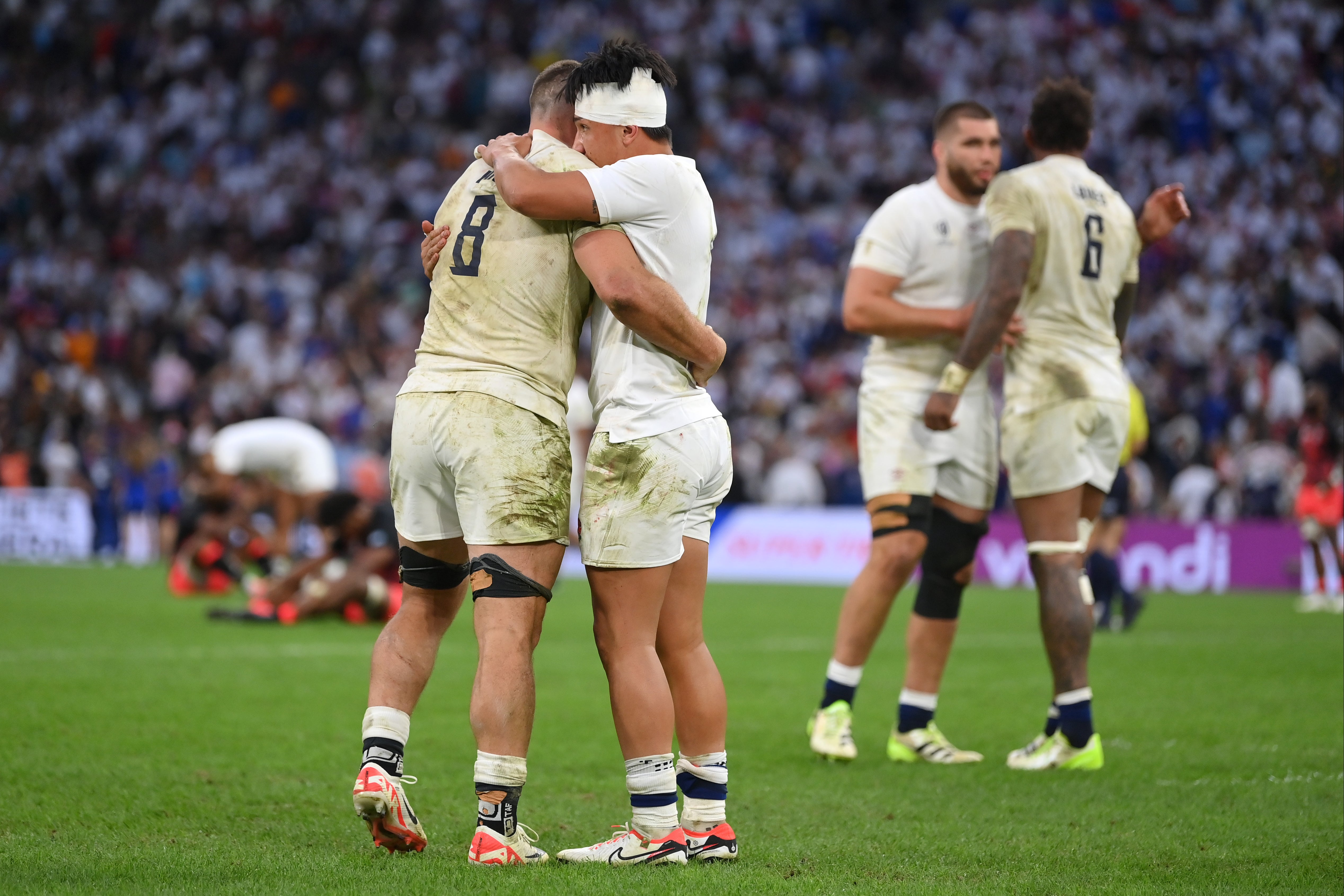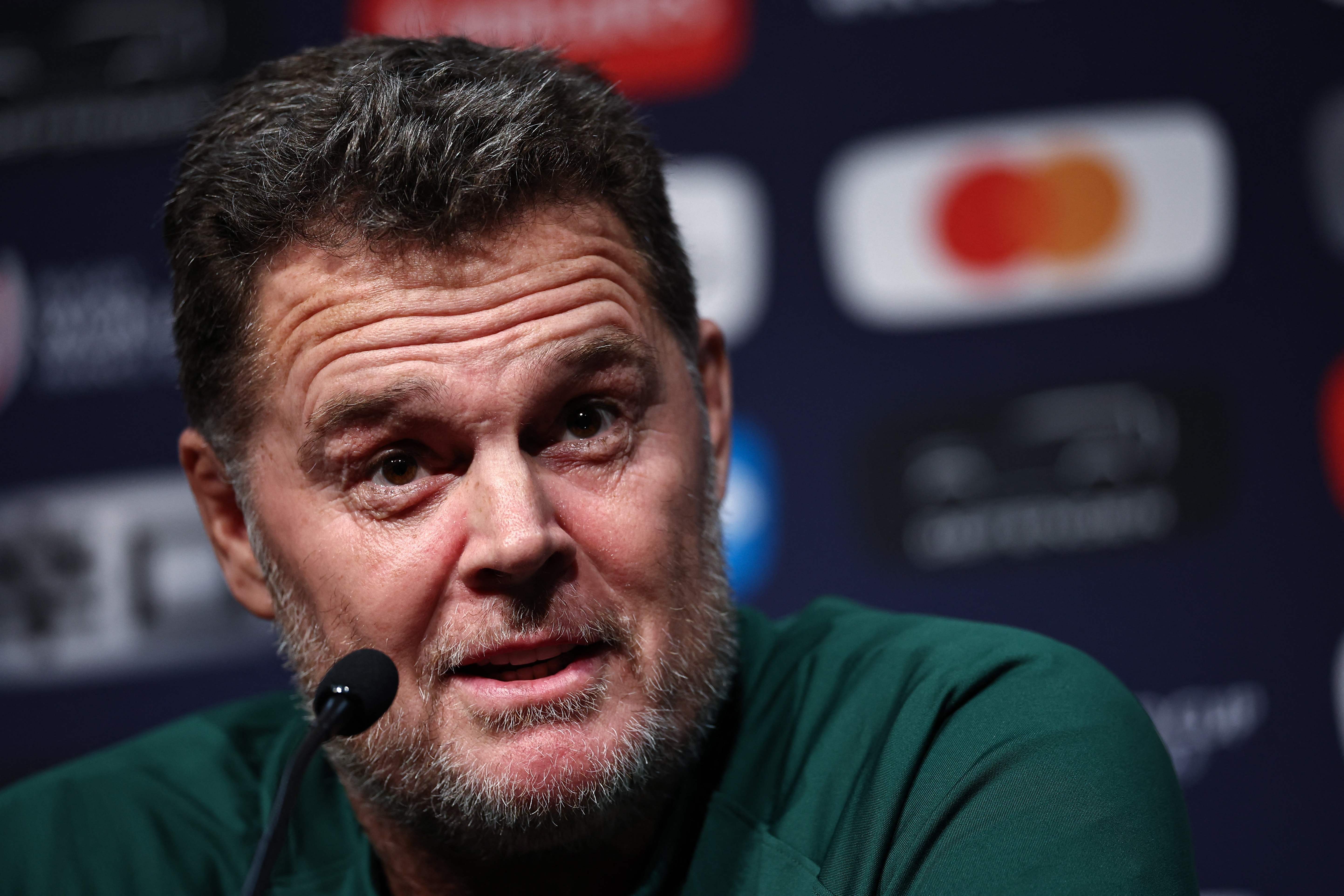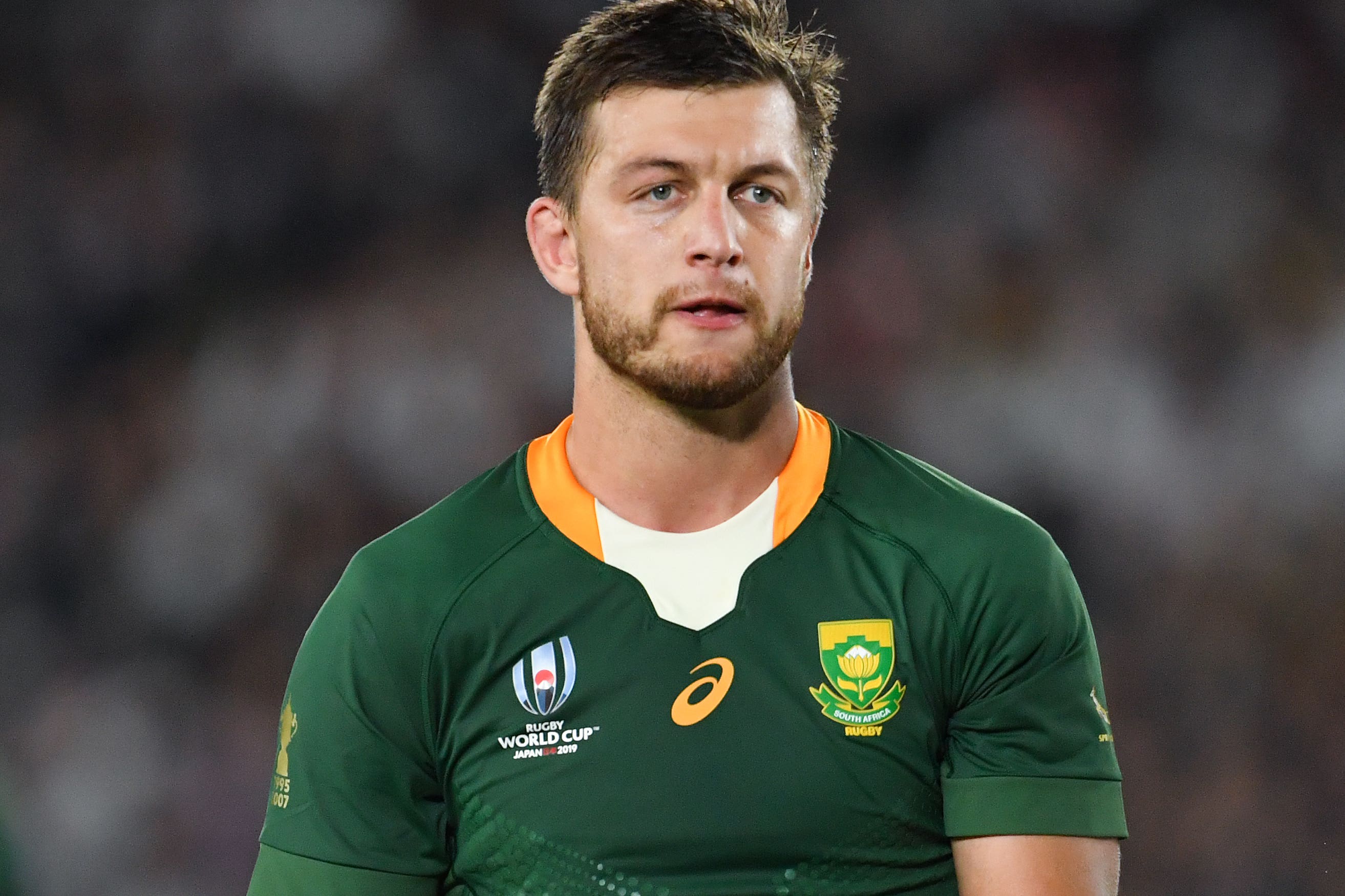 "I was playing at Nottingham when the last World Cup was around, watching it from home," lock Ollie Chessum recalls, his mind flashing back four years as he recalls where he was during England's last campaign. "[That spell] was massive for me.
"It was the place that gave me an opportunity to be where I am now. I hadn't got offers from anywhere else – Nottingham were the last people to approach me and say they wanted to give me a shot. They were incredible with me. I was fresh out of school, and they gave me the tools. It's massive credit to them for me being sat here."
Perhaps the Rugby Football Union (RFU) could look to the journey of one of England's breakthrough stars at this World Cup as evidence of why the league is in need of nurture. For Chessum, it has been an unconventional route to the top. Born in Lincolnshire, Chessum was cut from the Leicester academy at 16, watching from afar as many of his good rugby mates continued to be reared as Tiger cubs. Nottingham offered a lifeline; Chessum grasped hold of it with both hands.
"I think in my position, the Championship is about the set-piece," Chessum explained. "Being 19, thrown into scrummaging and mauling against seasoned professionals and some of the blokes who have played in the Premiership is a big thing.
"It's a bit of a weirder journey than others. I didn't go through the academy stuff, so I am proud of that. If someone told me in 2019 I would be at the World Cup in 2023, I would have laughed in their face."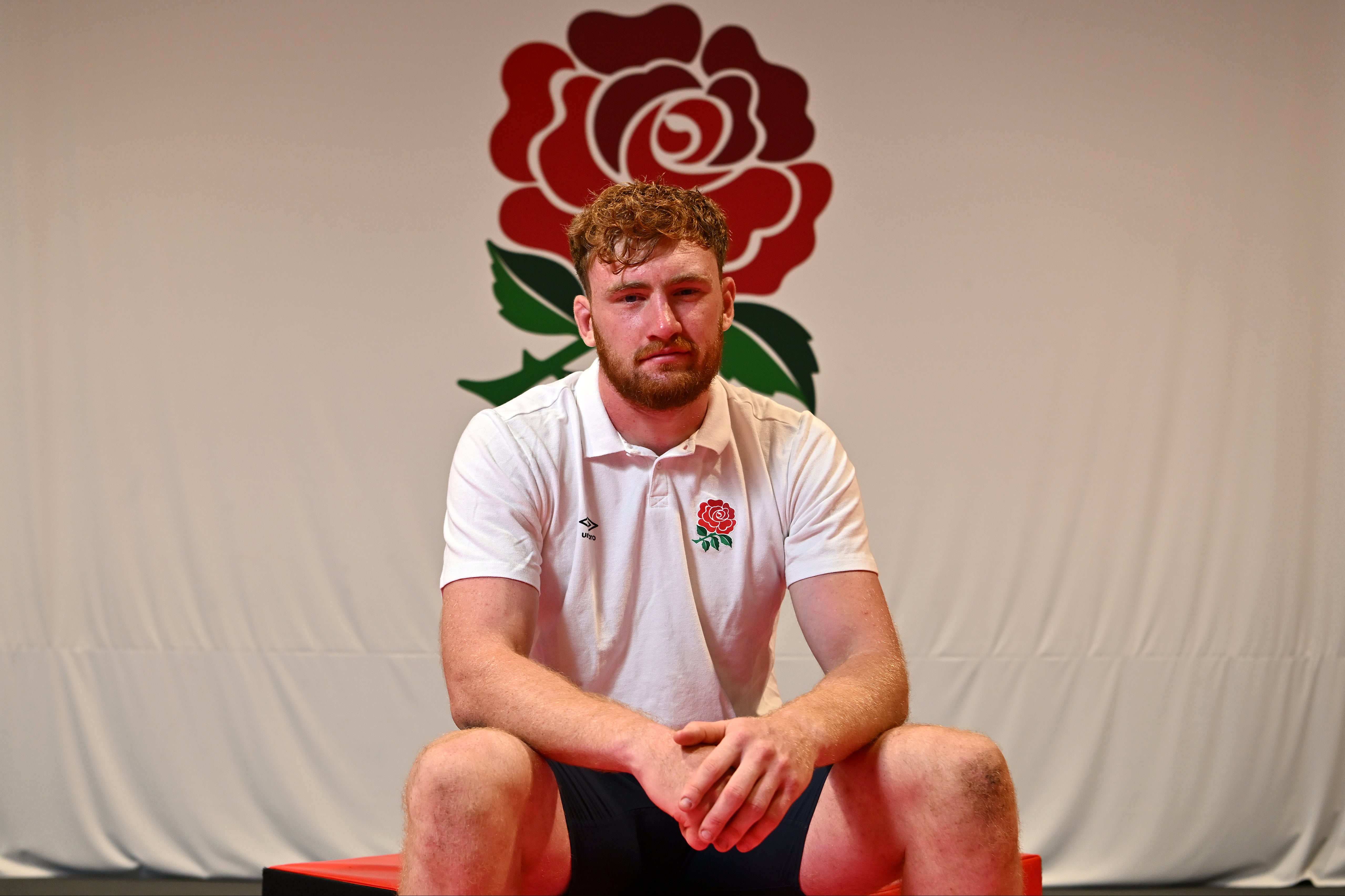 Ollie Chessum has established himself as a certain lock starter in England's side
There could soon be two Chessums in England's side. Ollie's younger brother Lewis, a couple of inches taller, captained his country at Under-20 level and is already part of Leicester's senior set-up.
Full international honours are expected to follow but dislodging his big brother may prove difficult. Those small steps at Lady Bay have been replaced by great big bounds in recent months. Having made his England debut during last year's Six Nations, Chessum cemented himself in the starting side during a breakthrough Six Nations. A serious leg injury disrupted his progress but, having fought back to make the squad for this tournament, his partnership with Maro Itoje has gone from strength to strength.
Chessum has packed on extra muscle and mass in the last few months to better fulfil his brief as England's tighthead lock, the set-piece a pillar of paramount importance for England at this tournament. Both scrum and lineout have largely worked well, with Chessum a crucial cog.
Now will be a litmus test of how far he has come. Packs don't come any meaner or skilful than South Africa's – but Chessum is ready to relish the challenge.
"As a player you've got to use the week to get yourself right," Chessum stressed. "The big motivating, rev-up factor for me is that I'm playing for England. I'm playing for my country at a World Cup, and we're facing South Africa. Every time you're playing for your country it shouldn't be that hard to rev yourself up.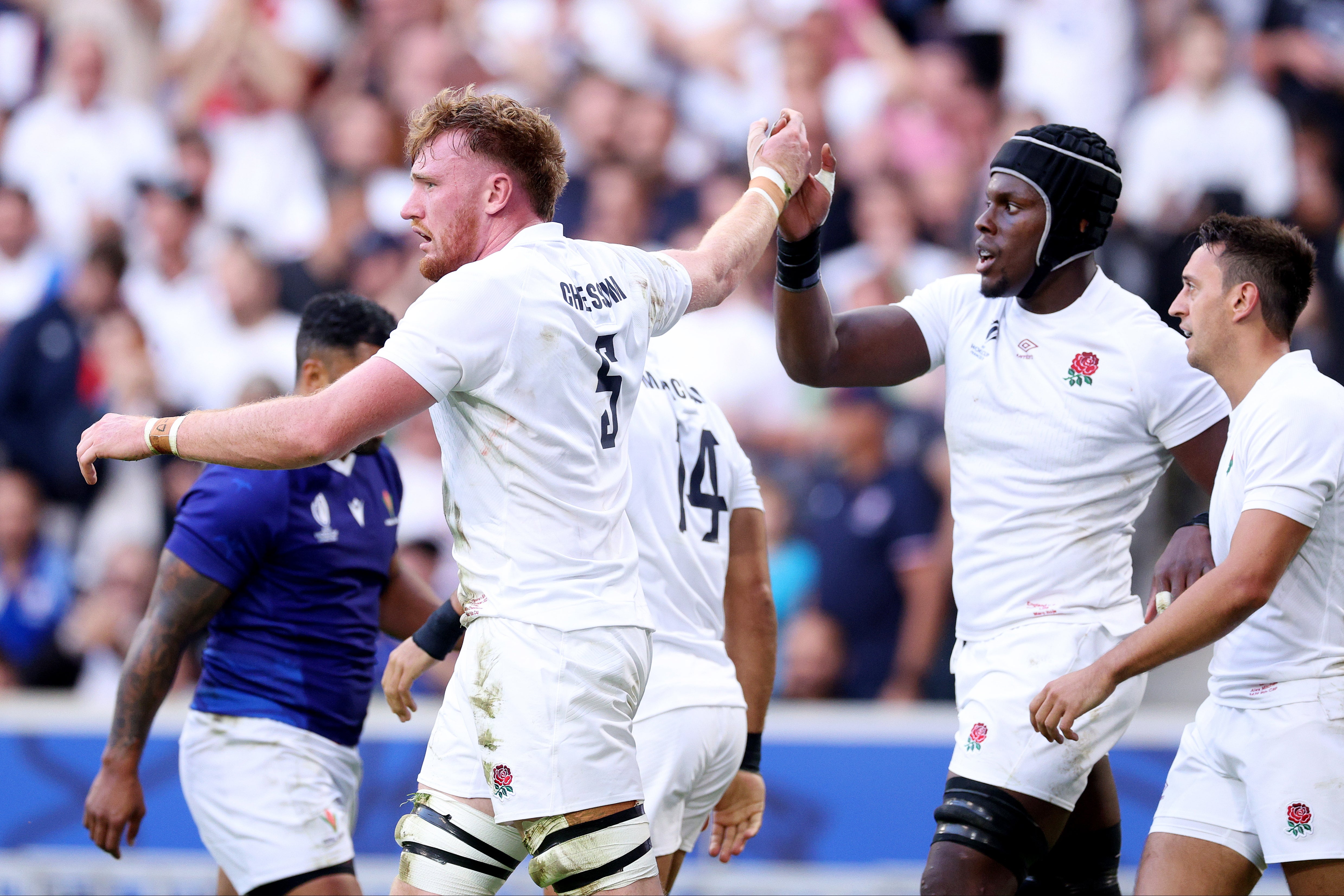 Ollie Chessum has developed his second row partnership with Maro Itoje
"You've got to rise to the challenge. We play rugby, it's a physical game. If you don't bring physicality against any team then you're going to struggle. From that aspect, certainly as a forward, it's not particularly hard to brace yourselves for a physical game against South Africa. It's our job this weekend to be physical.
"If you don't turn up you haven't got a shot; not against these big teams, teams in semi-finals. If you're anything less than 100 per cent, they're going to walk all over you."
Source: Read Full Article