World Rugby confirm ruling over Tom Curry racial slur allegation against Bongi Mbonambi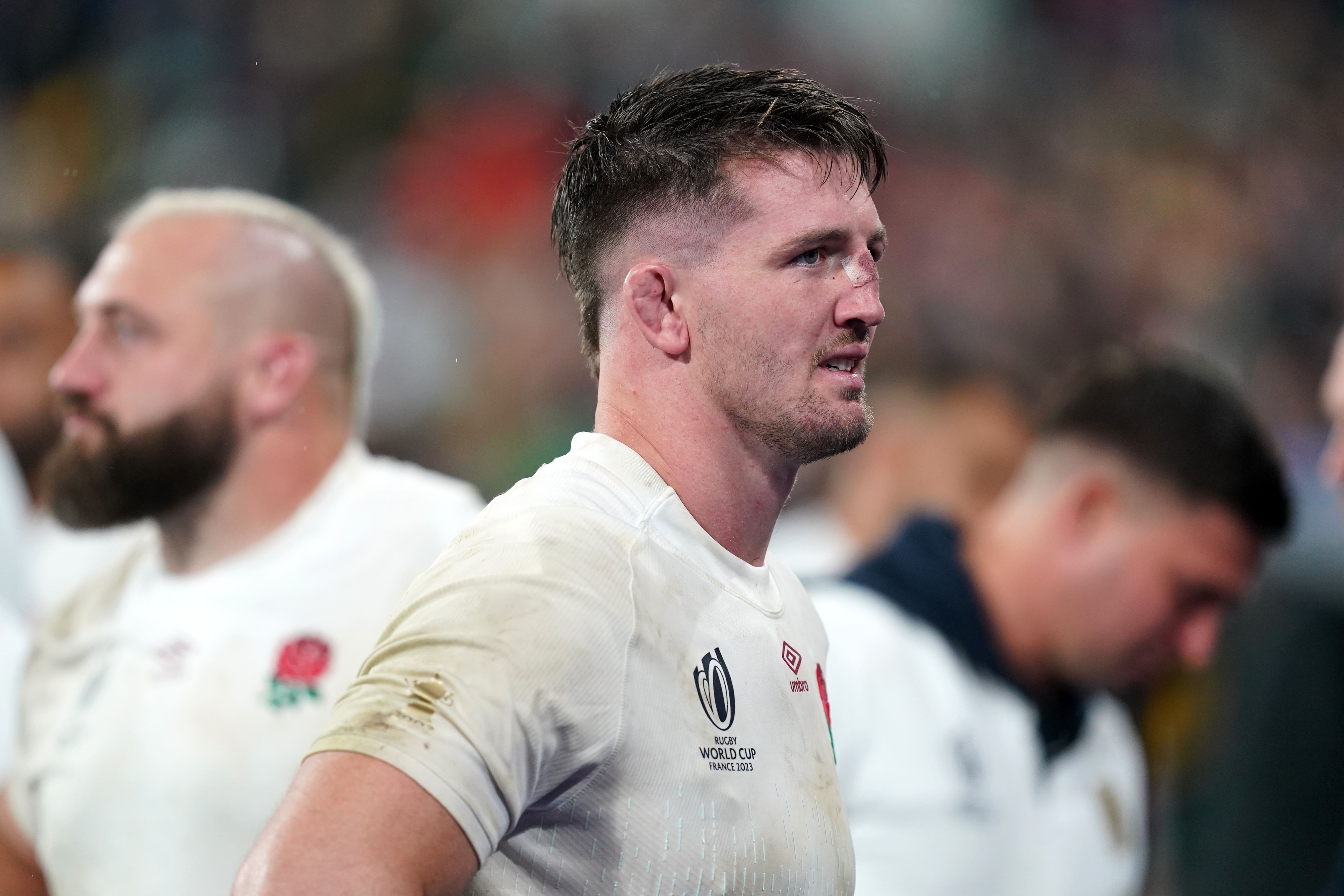 Tom Curry made the allegation during England's World Cup semi-final defeat
Curry had been the target of threats on social media after the allegations, with his club Sale Sharks saying they were "absolutely appalled" by the "nature and level" of abuse, while England captain Owen Farrell also slammed those sending the flanker abuse.
Despite the threats, Curry has been selected in the England team to take on Argentina in the bronze final on Friday evening and World Rugby also addressed this aspect of the situation in their statement.
They wrote: "World Rugby is also concerned by the social media abuse that both players have been subjected to this week. There is no place in rugby or society for discrimination, abuse or hate speech, and World Rugby urges fans to embrace the sport's values of respect, integrity and solidarity."
South Africa captain Siya Kolisi confirmed that he had reached out to Curry and condemned the online abuse received.
"If it's a player, coach or referee, I don't support that and I feel for him," said Kolisis in the team announcement press conference. "I have spoken to him, I sent him a message when I saw that was going on because he's somebody that I respect and I've played against for quite a while.
"I've been through it too. We can take it as players when it comes to us directly but when it comes to your family, it's totally different. That's exactly what he said to me, it's really hard when it comes to your family. That's the one part of the game we really don't enjoy – we don't mind being criticised for how we play on the field but when it becomes personal…
"We've experienced it too. Cobus [Reinach] and his family received death threats earlier this tournament. As a rugby family, as much as we compete, we do support each other when things like this happen."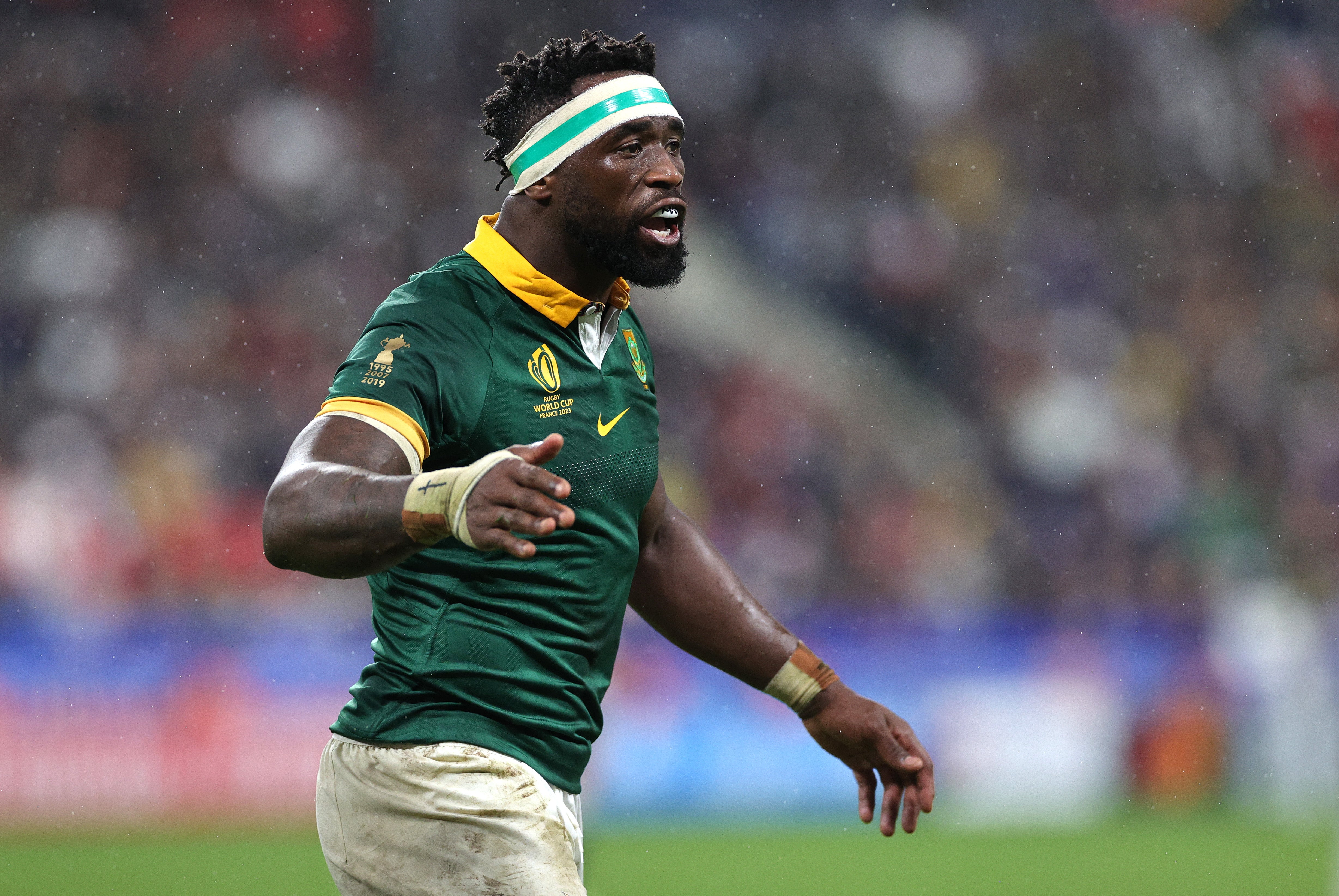 Siya Kolisi confirmed he had reached out to Tom Curry
The RFU also released a statement following World Rugby's confirmation that they wouldn't press charges and said they were "deeply disappointed" by the decision.
"The RFU fully support Tom Curry in raising the racially abusive behaviour he experienced whilst playing for England against South Africa," said the statement.
"During the match between England and South Africa on Saturday 21st October 2023, Tom Curry reported to the referee that he has been racially abused by Mbongeni Mbonambi. The subsequent World Rugby investigation were informed by Tom Curry that he had also been the victim of the same abuse, from the same Player, in the Autumn Test 2022.
"World Rugby have today announced their decision not to bring charges in respect of either incident. The RFU are deeply disappointed by the decision taken by World Rugby. The decision not to put the evidence before an Independent Disciplinary Panel has denied the disciplinary process the opportunity to hear Tom Curry's voice and to independently assess his account of these serious events, together with the other available evidence.
"In their continued full support of Tom, the RFU together with the England squad, condemn the disgusting abuse he and his family has received on social media as a result of his having had the courage to put unacceptable behaviour that has no place in society or on the rugby field, in the public eye."
Source: Read Full Article