Ange Postecoglu gives injury update for Tottenham stars James Maddison and Micky Van de Ven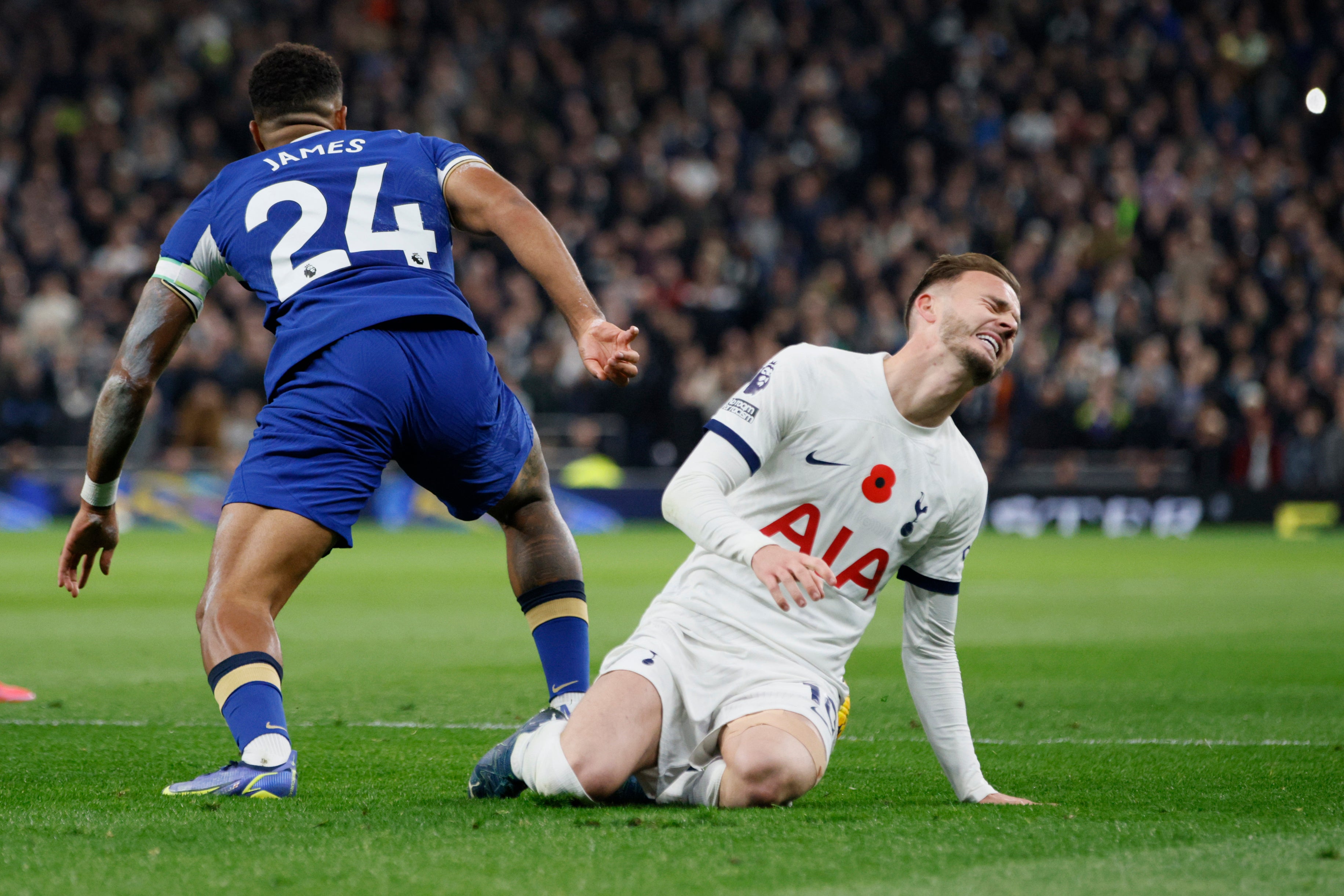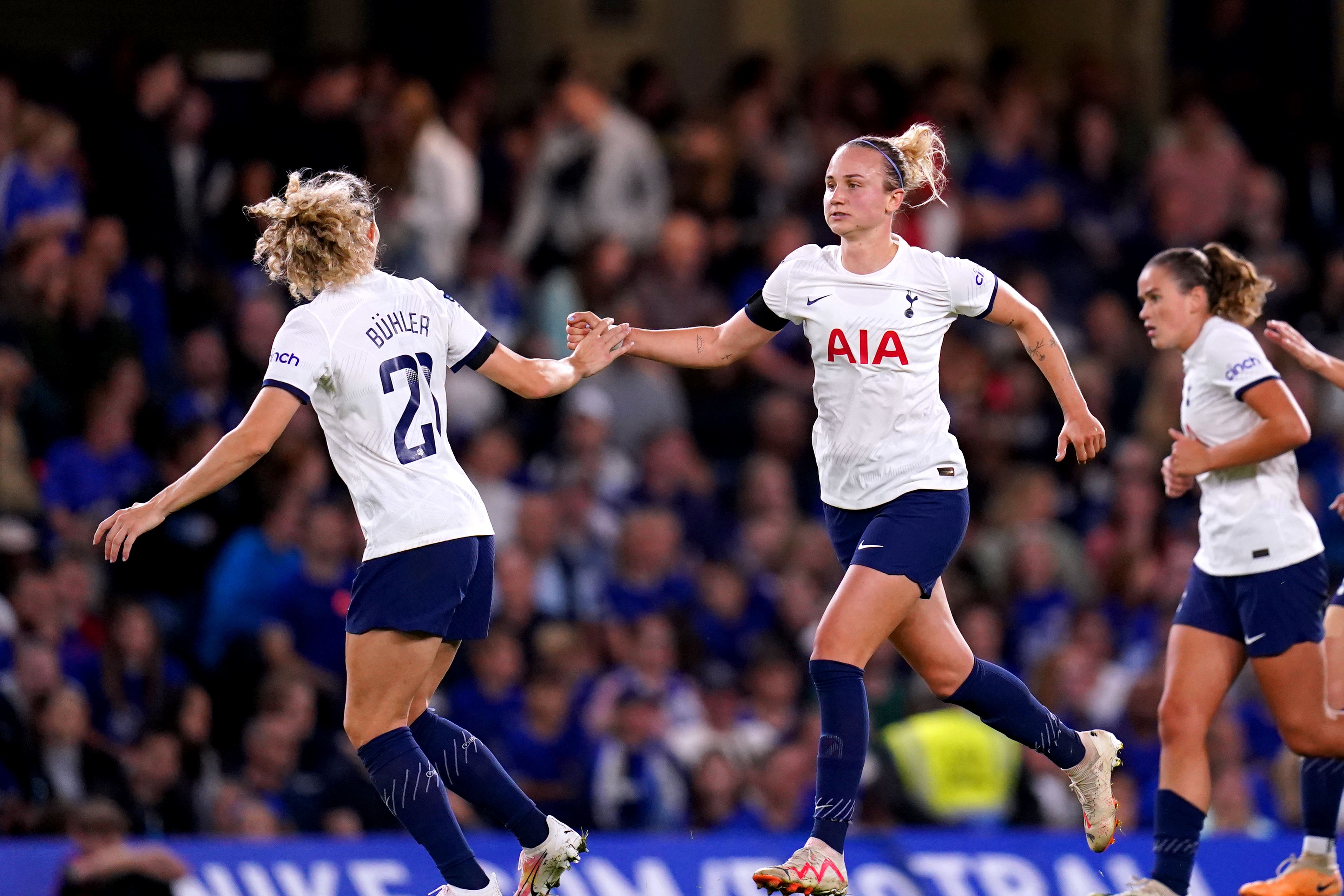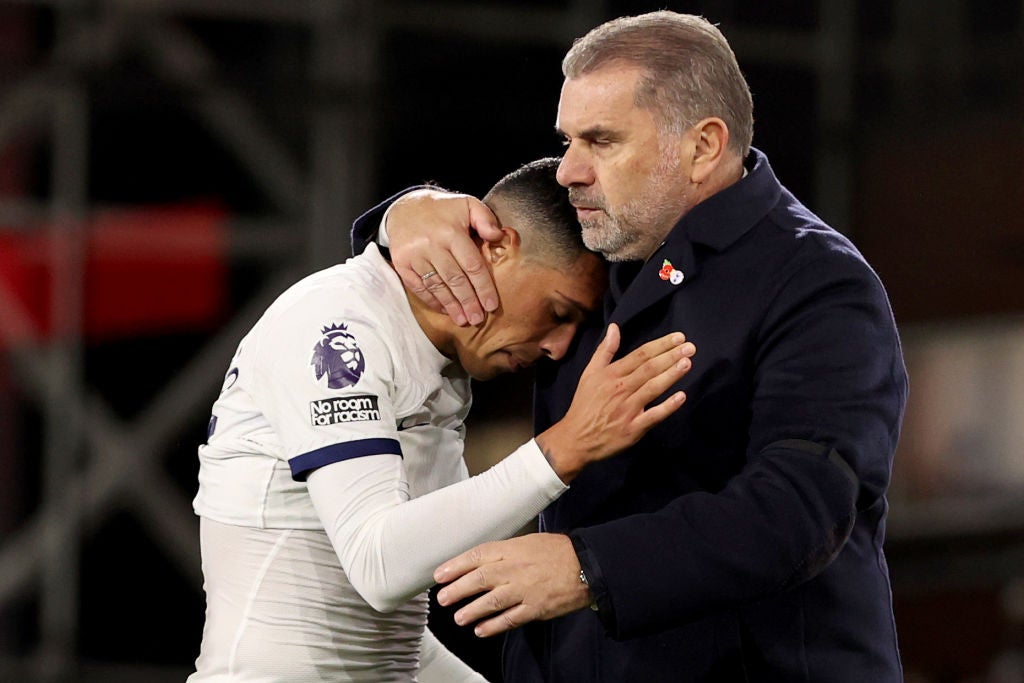 Spurs will also be without Richarlison, with the Brazilian opting for surgery after carrying a groin injury for "eight months".
Richarlison was a starter under Postecoglu in seven of the first 10 Premier League games for Spurs, but was an unused substitute against Chelsea.
"He had his surgery, he's kind of ran through it for the whole of the season so far. It's a chance to get it done now, it should only be four weeks.
"The only one that's back is Ben Davies, we need him."
Southgate had sounded confident that Maddison would be available despite some "doubt", suggesting that he was withdrawn from the Chelsea game as a precaution while Spurs struggled with only 10 players following the sending off of defender Cristian Romero.
"He seems positive," Southgate had told reporters on Thursday afternoon. "There's clearly an element of doubt. But I think at the time of the decision [substitution against Chelsea], they had just gone to 10 [players], maybe the manager was thinking, 'I've got a player who might have a knock and we've only got 10 players anyway'."
Maddison's withdrawal points to the challenge for Southgate of getting accurate injury updates from clubs, something he had bemoaned immediately after naming his squad, when he suggested Newcastle's Callum Wilson was the player most at risk of missing out through injury.
"You would be amazed at how complicated it is picking a squad because all clubs are sensitive to information. I couldn't be certain that everyone in that squad will be there on Sunday night and Callum Wilson is the biggest doubt, but equally I am pretty confident the others can get through."
Spurs said in a statement that Maddison would continue his rehabilitation at their Hotspur Way training centre under the supervision of club medical staff.
England sealed qualification for next summer's Euros in Germany in their last qualifier, a 3-1 win over Italy at Wembley last month.
Source: Read Full Article