Emi Martinez sets himself Aston Villa challenge after World Cup glory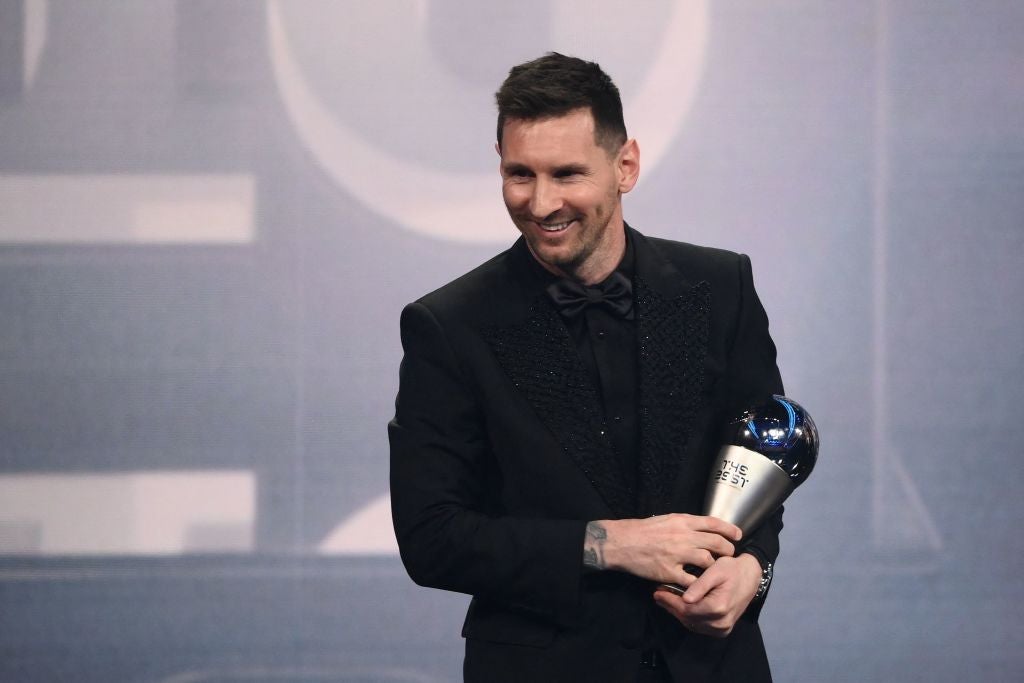 "I touched the sky like my dad would say. Half of the kids want to be [Lionel] Messi, half of the kids want to be a goalkeeper now. Obviously, that's a proud moment in my career. I always say that I hate individual awards, you know, now with the FIFA Best [Goalkeeper] award, doesn't satisfy me. It satisfies me just seeing the young children trying to be a goalkeeper now because they love what they have seen in the World Cup, you know? So whatever happens in my career, from now on, I will always be grateful for the chance I had in the World Cup.
"You need obviously, when you're young, you need to be driven. I always have objectives in my life, even though when I was such a young age. Now the young kid wants to buy a Range Rover or wants to buy a Louis Vuitton bag rather than thinking, Okay, I want to buy a house for my mum, or a house for my grandmother. And that's something I always had in my young age, I wanted to be successful for my family, always find a reason why you're doing it. Obviously, you have to do it for yourself but I think if you find the reason why you're doing it for who you're doing it for, I think it will help you to stay on the line in your career.
"I was 24, my mum and dad, secure them financially, I bought them a really nice house for them for my brother. And then when my child was born, I was doing it for them. You know, I always wanted to be on the line for them. Even when I go through the easy ways, I wanted to be through the hard ways and make sure when I retire, I would say you know what, I gave my all. And even if I didn't make it, if I didn't win the World Cup, if I'm not playing for a Premier League club, I would say I tried my best."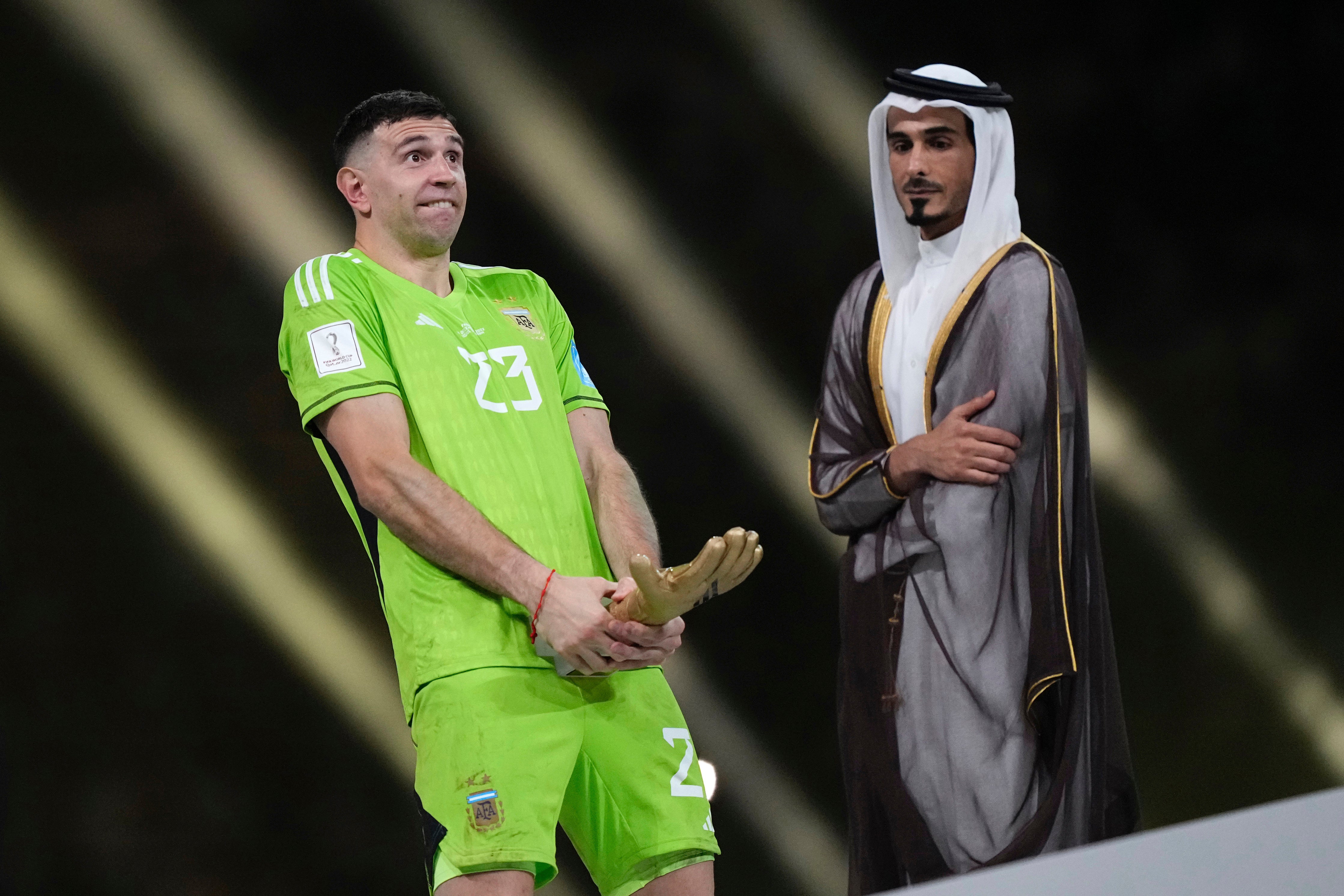 Emiliano Martinez caused a mild controversy with his lewd gesture after winning the Golden Glove award at the World Cup
Asked whether he was born to be a goalkeeper, Martinez says: "No, I was made. That was me. I wasn't born to be a goalkeeper. I was born to be a winner.
Because since I was a young, young child, I was born to be a winner and everything. And then I was made a goalkeeper. I made myself mentally strong, I made myself play out from the back. And because I was playing football at a young age, playing Futsal, so I ticked all the boxes at such a young age. But now I see my boys only four [years old] and they are so competitive, I can see why I've been successful because I was exactly the same as that, as my boy."
Martinez also said that a series of loan moves during his early period in England also helped him reach the top, honing him as a player.
Recommended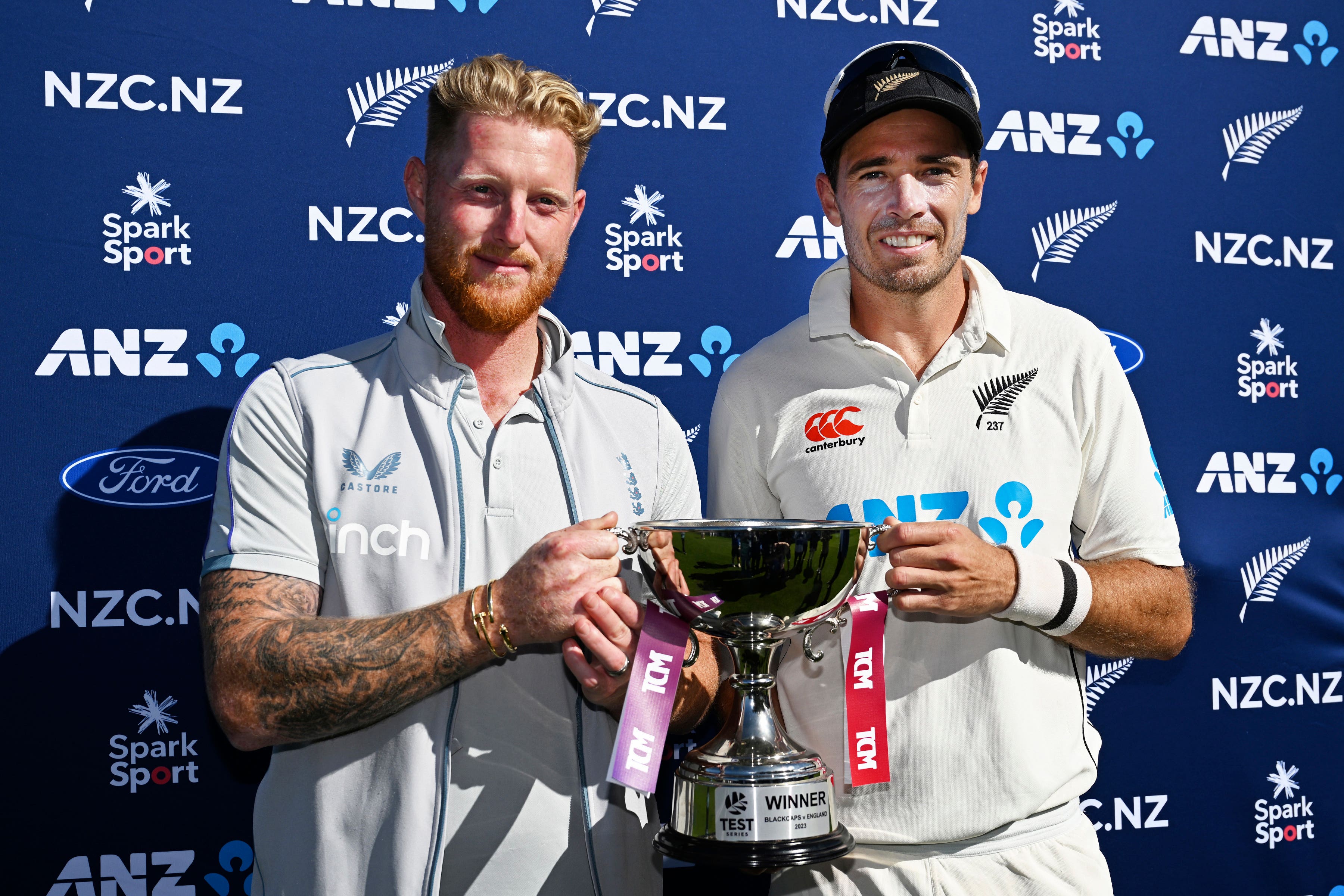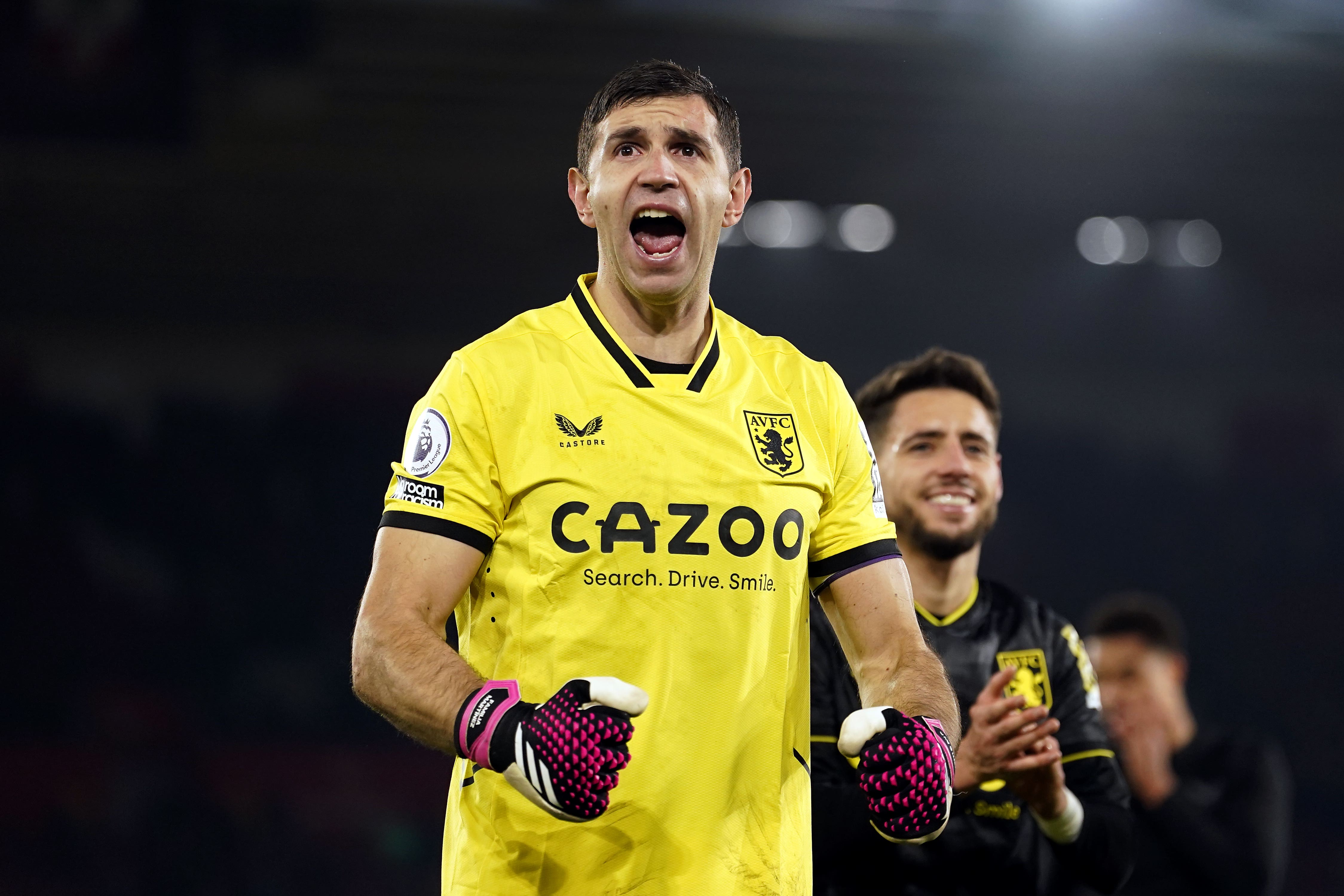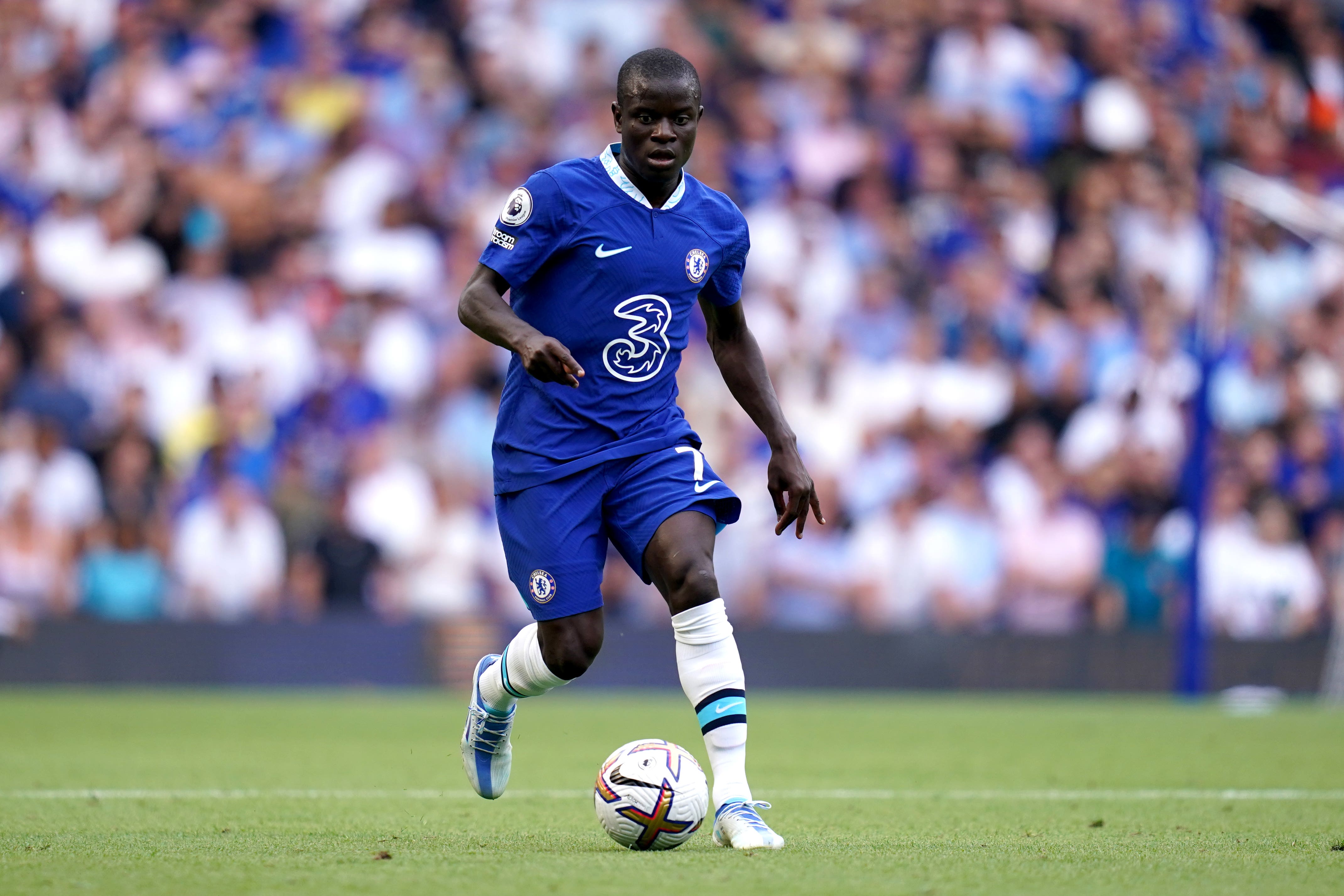 "That's when I say to you that I was made, not born. I made myself through the bad moments, through bad loans, good loans, injuries I had from my young career helped me today, they've been tweaked for the last 10 years because I learned how to look after myself, I learned how to be in a bad place and say, 'No, I don't want to be here anymore and I want to be somewhere else' and working myself mentally finding a psychology that helped me to not go back to that place. And so that's when I say to you that I was made."
Listen to the Emiliano Martinez interview in full in the latest edition of BT Sport podcast, 'Michael Calvin's Football People' – out today (2 March) across major podcast platforms. Every Thursday, award-winning journalist and author Michael Calvin interviews players, managers, owners, referees and more, providing unique insights into the game: btsport.com/pods
Source: Read Full Article