How Dominic Calvert-Lewin evolved his striking instincts to stake a claim as England's future No 9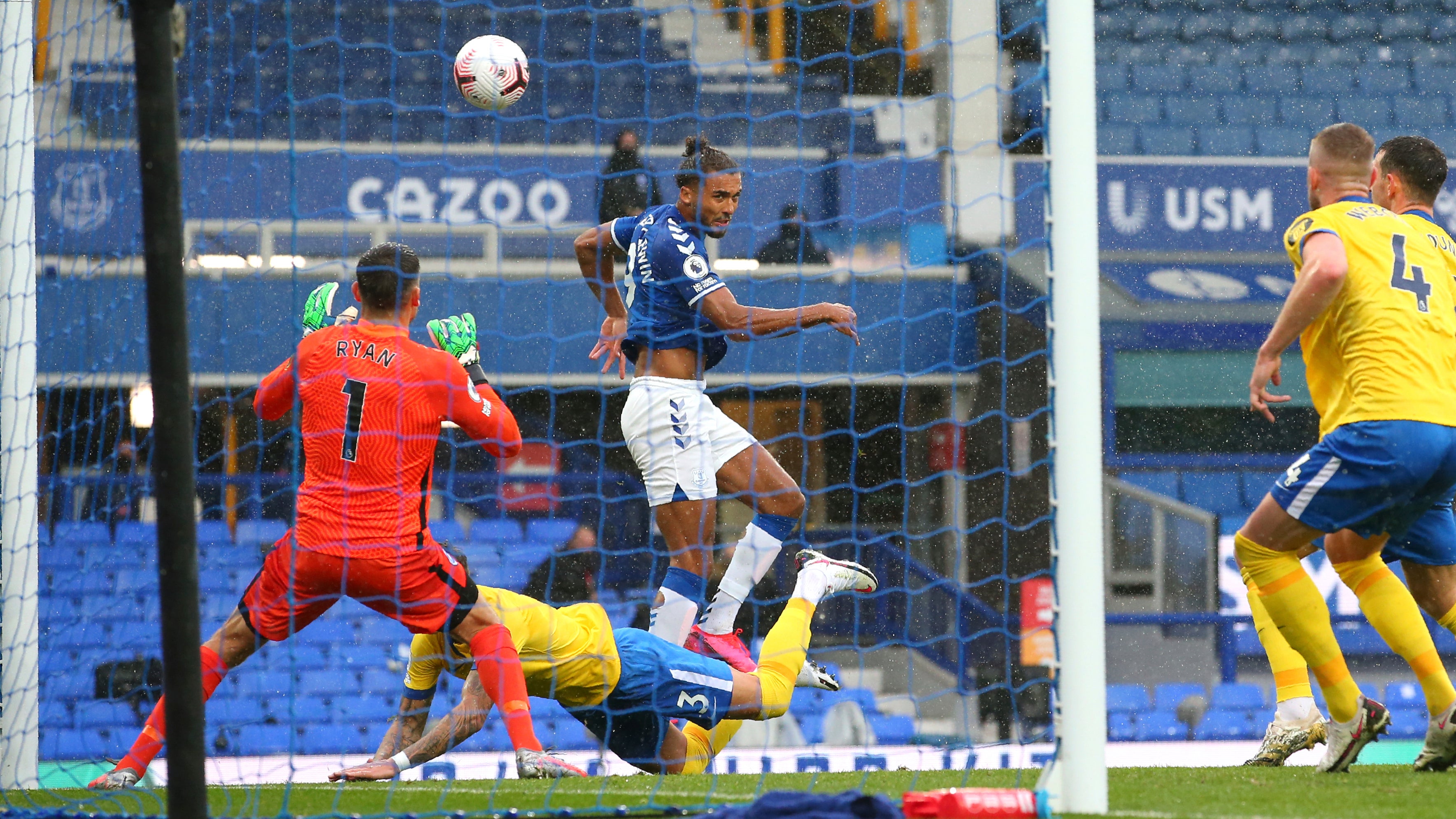 "When he came in and said he was not interested in bringing in anyone else, it was just another confidence boost at that moment to help me keep playing well."
It's certainly a confidence thing now, but no doubt much more. Calvert-Lewin is in a supreme spell of form, with that only accentuating his existing qualities, and it is telling that so many of his nine goals so far this season have been inside the box. It is as if something has clicked.
"I'd like to think I've proved those people wrong," he says. "I'm evolving as a centre-forward, learning my craft, and fine-tuning certain aspects of my game, I think beforehand I was guilty of doing a lot of my best work away from goal. Now I'm focused on getting between the sticks and putting the ball in the back of the net."
He was aware that finishing was the final ingredient missing from his game.
It was why he hadn't yet made the step-up from goalscoring hero at international underage level, having scored in the final of the 2017 under-20 World Cup for England, to full cap.
"I always knew to warrant a call-up for my country, it was important that I was doing my job, and that is scoring goals.
"I was very fortunate to play in the under-20s and under-21s. There's a clear pathway for players coming through, so for me personally I knew what was required, which was ultimately to score goals and play with that consistency. I had the belief that when I added that to my game, I would be in with a chance of getting a nod.
"You get freaks of nature that come on the scene, with all the ability, and they get straight in there and deservedly so. But I recognise that at 21, 20, it might have been that I wasn't ready then. But I never stopped believing that I would get there eventually with the right work ethic, and the right training."
The reality is the ingredients were always there. They just had to be drawn out, or maybe have Calvert-Lewin drawn closer to the goal.
That can be seen in how he talks about how much he relished the classic number-nine battles when first playing non-league on loan with Stalybridge Celtic in 2014-15.
"I've always felt I've enjoyed the physical battle and enjoyed the tough tests.
"I've still got the scar under my eye from the first 20 minutes of playing for Stalybridge [against Hyde United].
"It was from a throw-in and I went to flick it on and I flicked my head one way and he's gone 'bang' and head-butted me in the face so I knew from pretty early want was required.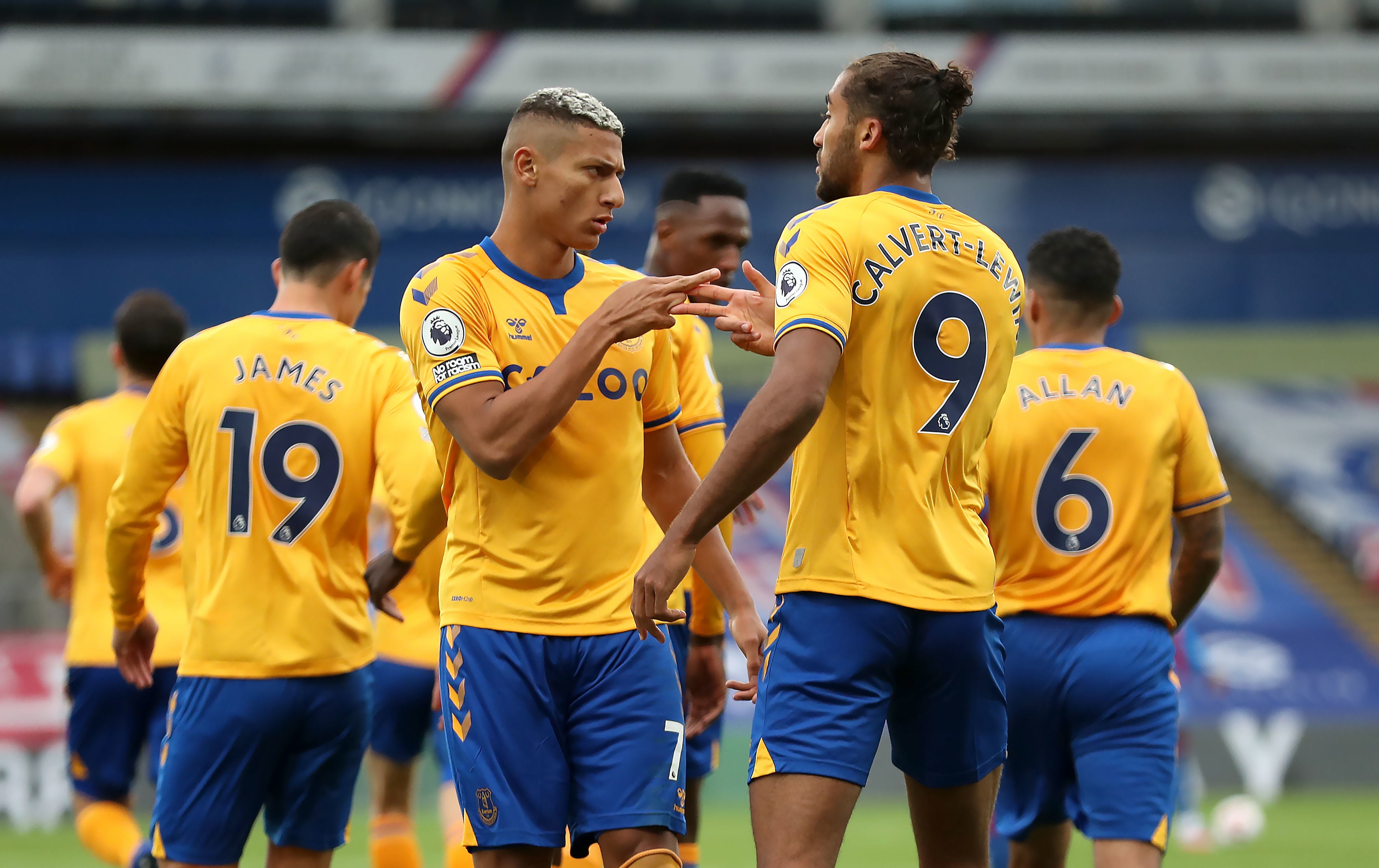 "I played the rest of the game with one eye because this one was closed up. That experience at the time, it was the most I'd ever enjoyed my football up to that point. It was thoroughly enjoyable and it just gave me that sense of what it was to play in front of fans and to play proper men's football and for three points. At 17, it was definitely what I needed, and definitely a catalysr in propelling me forward and helping me get here.
"I went on to score two goals in that game [against Hyde] and it was a good experience and one I enjoyed getting beaten up, to be honest.
"I think sometimes when you go through the academy, everything's quite nice and easy, and then you realise that players are playing to put food on the table, they are playing for three points, and it measn that much more. It's an eye-opener at a young age, and I'm glad I had that experience because now I don't take it for granted, and it was a humbling experience."
Calvert-Lewin has now gone from that raw level to comparisons with elite strikers who have decided Champions League finals, like Pippo Inzaghi and Didier Drogba. His current manager has worked with both, but the 23-year-old sees those comparisons as little more than Ancelotti attempting to use elements of their game to elevate his.
"I think that analogy from Carlo is more an emphasis on being at the right place at the right time, not to say I'm a carbon copy of Pippo Inzaghi, but if there are elements of his game that I've been showing in my game at the moment, it's one-touch finishes and being in the right place to put the ball in the back of the net.
"I'm a student of the game and a fan of football so I enjoy watching other centre-forwards.
"He [Ancelotti] mentioned it to me before he said it in the press, and I had a little youtube of his goals. Obviously a lot of his goals are one-touch finishes. He's got great movement.
"I think to have a manager that has worked with top, top players in my position, it's always nice to know when he's giving me information that he's coached these players before. So it's important I take it on board. But I think, for me, he's enabled me to fine-tune my game and told me to focus on different things. He told me I've got the abilities and tools to be the main man, and lead the line."
One of those elements that didn't need any extra work was a staple of the position: heading.
"For me, it's something that has come natural. It's not something I have particularly worked on. I remember as a kid I loved heading the ball and maybe that's had an effect on where I am now. You could say it is a dying art in football – a lot of games are played on grass with tika-taka football.
"I enjoy being a presence in the box. If you can get the ball in the box, there is always a chance I can head the ball into the back of the net.
"It's a good weapon to have in my armoury. People are always quick to pigeon-hole a player and say he is this or he is that – he's a target man or a spin-in-behind man but, for me, I like to think I can bring different aspects of the game and heading the ball is one of my strengths and if you hang it up, there is a strong chance I'll win it and that can bring a different outlet and a different way of scoring."
It's maybe just as well he doesn't pigeon-hole himself because an irony of the England striker position is that Harry Kane has altered it a bit, influencing it to be more of a 10. It may require another bit of adaptation from Calvert-Lewin.
"He likes to drop in and dictate the game sometimes whereas I am more play-on-the-shoulder and I like to stay high.
If I have to drop in, I will but he [Gareth] has not gone into any specific positional play like that right now.
"If it requires it in the game, yes. My first instinct is not to drop deep, it is to try and stretch the play and be that focal point high but if it's required I have to get on the ball and make things tick, I'm more than happy to do so."
That's the kind of mindset he's in right. That's the kind of form he's in right now. Anything – and particularly a high number of goals – is possible.
Source: Read Full Article