'It's clear, it's impossible': Pep Guardiola insists Man City do not need to apologise to anyone
Pep Guardiola insisted that Manchester City do not need to apologise to anyone in an impassioned defence of the club following their successful appeal against a two-year Champions League ban.
On a day when Jurgen Klopp and Jose Mourinho both criticised the Court of Arbitration for Sport's decision to overturn City's ban, respectively describing it as "not a good day for football" and "disgraceful", Guardiola went on the offensive.
The City manager directly contradicted Klopp – insisting it was in fact "a good day for football" – while accusing other clubs of "whispering" about City and demanding that their Premier League rivals apologise.
Download the new Independent Premium app
Sharing the full story, not just the headlines
Guardiola believes City were totally vindicated by Monday's verdict, which concluded that "most of the alleged breaches" reported by Uefa were "either not established or time-barred". Cas are expected to publish the full reasoning for their award in the coming days.
"I don't want to apologise for anything," Guardiola said. "I'm sorry guys. Manchester City don't have [to] apologise because the three independent judges decided we have done everything properly. It's clear. More than clear, it's impossible.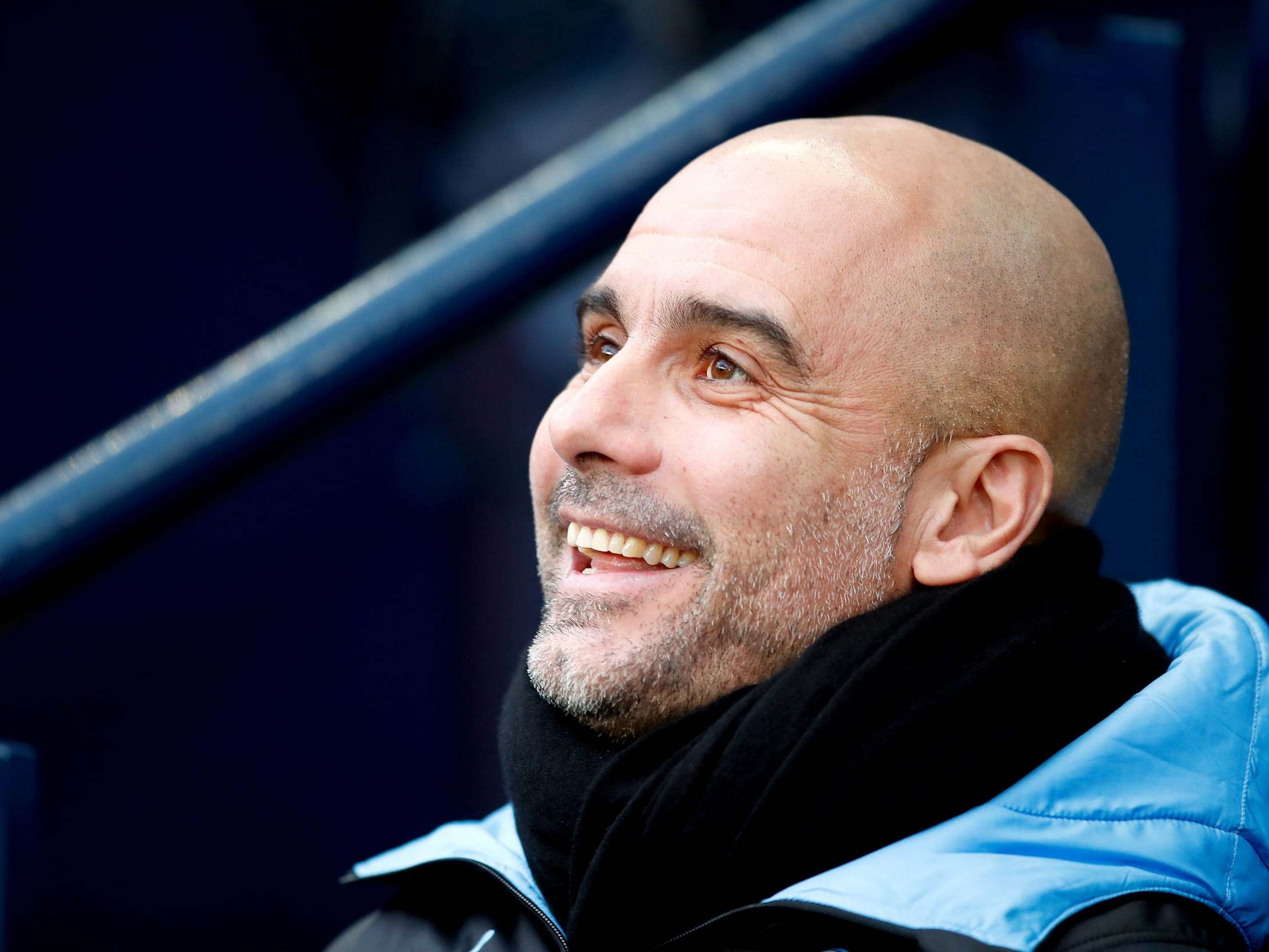 "Of course I'm going to defend my club, and I'm critical of my club. Internally, when I don't like something I say to my chairman. My chairman is not happy with me. We finished 21 or 23 points behind Liverpool.
"He's not happy with me, but we discuss internally to try and do better next season, to convince them but always on the pitch. And the people who say something, go ahead and tell us here face-to-face, not behind."
In March, it was revealed that eight Premier League clubs – all of the top 10 at the time, barring City and Sheffield United – attempted to prevent their Etihad rivals from playing in the Champions League next season if the appeal process was still ongoing.
Guardiola appeared to be particularly frustrated by this, naming each of the clubs involved on Tuesday and saying that they should have confronted City about their concerns by contacting members of the club's hierarchy.
"All these clubs, Arsenal, Chelsea, Leicester, Wolves, Manchester United, Tottenham, Liverpool – Liverpool – Burnley, I understand they want the five positions for the Champions League. I can understand," Guardiola said, emphasising Liverpool's objection.
"We said, yeah, we are completely with you eight clubs. We want to make the resolution from Cas as soon as possible to clarify this. Because I said all the time if we did something wrong and we needed to be banned we will be banned and we will accept it.
"I was completely with these eight clubs to go to CAS and make their resolution. The resolution is there so that's why they must be happy. They must be happy because we didn't break the rules.
"We played the same rules as all the clubs in the Premier League and Uefa so that's why. So next time before, [go and] make phone calls, make a call to our chairman or CEOs and say: 'Guys, all these clubs, we are going to do it all together, to try this kind of resolution.
"We were on the same page so unfortunately just four teams can play in the Champions League next season, not the five."
Guardiola added that though City have outspent their rivals over the last decade, they have been unable to compete with Manchester United for the likes of Alexis Sanchez and Harry Maguire, and even drew former Arsenal manager Arsene Wenger into his crosshairs.
"We spend in the last decade more than it was in the past, yes, but 20, 25, 30 years ago Arsene Wenger – the guy who defends perfectly Financial Fair Play… so Arsene you know that Manchester City was correct with what we have done – spent a lot of money to be there.
"United with Sir Alex Ferguson spent a lot of money to be there, all the clubs, if you want to be on top, all the clubs, if you don't it's more difficult. Because being a good manager like I am, I'm not good enough without good players, no way.
"I am humble enough to accept that without my players I am nothing, zero. That's why I need my players, and for that I need clubs who are financially strong – like a lot of clubs – to do it."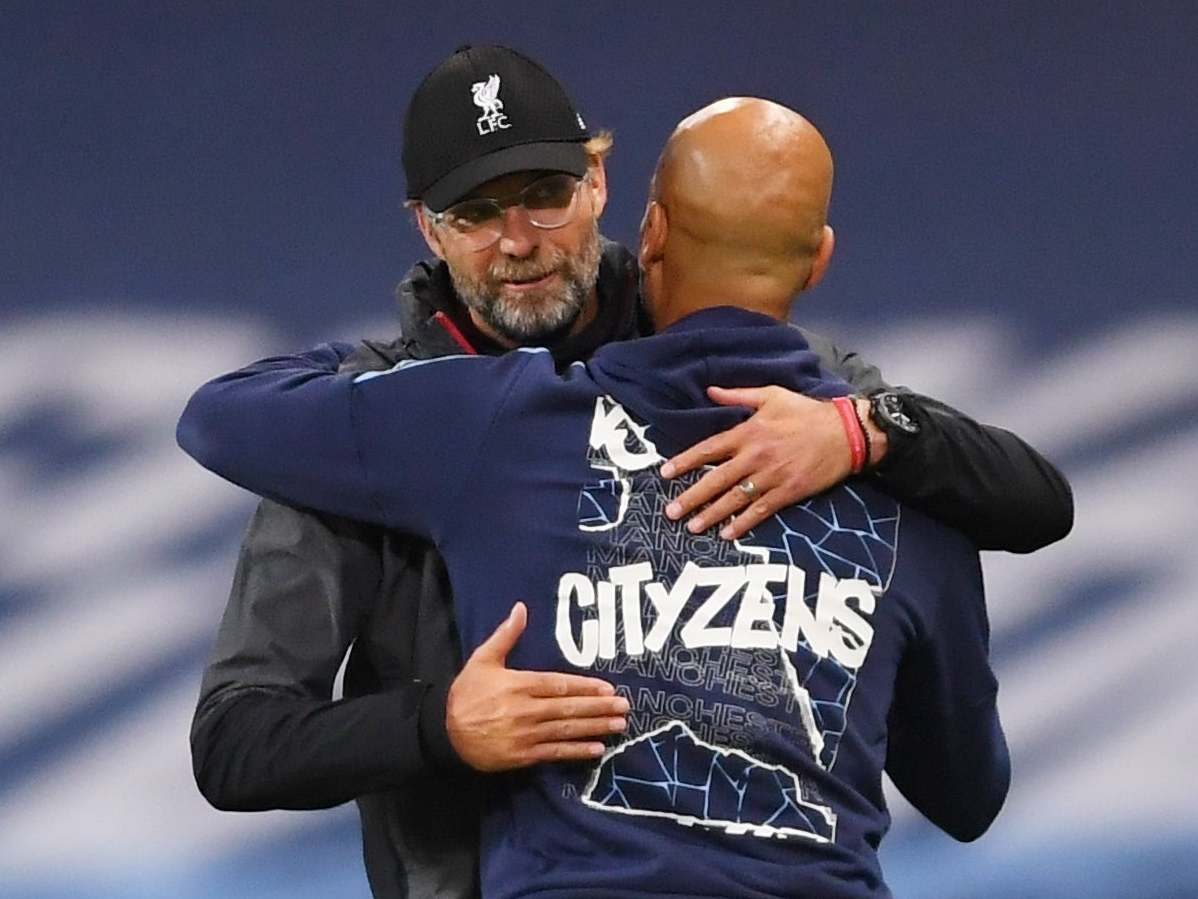 Guardiola would not say whether the Uefa saga had increased the chances of him extending his City contract, which is set to expire next summer, but professed his love for the club regardless.
The Catalan had claimed earlier that even if the many investigations that have been opened against City had resulted in the club being relegated to League Two, he would have stayed on as manager.
"I love this club. I love, because I know the people here and I'm working for a long time. We have our history. I don't know if it's better or worse, it doesn't matter, it's our history. I love it. I like it.
"I like to work with the people I'm working with. When we do something wrong, I'm the first to say we have to apologise or have to accept the punishment or whatever the big statements, they can do it. But it was not the case. It was not the case.
"This club is incredibly solid with Pep and without Pep. So don't be troubled, don't be worried. This club had success before my arrival here, with [Roberto] Mancini and with [Manuel] Pellegrini they won a lot of titles and they played really good football.
"Without me, when I leave – I don't know when that will be – the new manager… because the structure of the club wants to grow and to be solid, this is the most important thing. And they have an incredible thing, they have incredible players, incredible players, this is the reason why. And we have it and we want to keep it, we have to reinforce as much as we can."
Source: Read Full Article