Manchester United are back in the Champions League – now they must learn from failed transfer windows
Manchester United are back in the Champions League. That simple fact will be all that matters to Ole Gunnar Solskjaer, his staff and his players this morning after a gruelling, 11-month Premier League campaign in which they came within two points of the relegation zone and yet finished as the third-best team in the country.
Though a cliche, it would be fair to say United are "back where they belong" – not because they have a divine and inalienable right to play among European football's elite, but because their level of resources and spending means that a seat at that table should be the minimum expectation, season in and season out.
So yes, "back where they belong", but then they have been in this position before too. This is not the first time during the post-Sir Alex Ferguson era that qualification for the Champions League has been heralded as a turning point. It should be the last time such a turning point is needed, but that will require lessons to be learned from past mistakes.
Download the new Independent Premium app
Sharing the full story, not just the headlines
Look back on the transfer windows during each of United's last three Champions League seasons – 2015-16, 2017-18 and 2018-19. Players were bought at a substantial cost in order to build a squad befitting the new stage. But few lasted more than a year or two.
Memphis Depay, Morgan Schneiderlin and Bastian Schweinsteiger all arrived after Louis van Gaal's moderately successful first year, then all departed under Jose Mourinho after just one full season. Matteo Darmian hung around a lot longer, though as emergency full-back cover rather than the established starter he was supposed to be.
Once Mourinho secured a Champions League return though winning the Europa League, he signed Romelu Lukaku and Alexis Sanchez within six months of each other at an eye-watering expense. Just a year and a half later, both would be cast off by Solskjaer as part of a "cultural reset" and sent to play together at Inter.
And during Mourinho's final summer, after a second-place league finish, Fred and Diogo Dalot arrived for a combined fee of £71m. Still just 21 years old, Dalot's Old Trafford future is bleak after falling behind Timothy Fosu-Mensah in the pecking order. Fred impressed before lockdown but has barely played since, with Solskjaer preferring Nemanja Matic and Scott McTominay as defensive foils in midfield.
Those windows in question were all recent enough – and the expenditure large enough – for their imprint to still be visible. They were not without some moderate successes. Yet of all the players signed during those seasons, only Anthony Martial – and perhaps Victor Lindelof – is sure to be part of Solskjaer's first-choice starting line-up when the Premier League begins again in September.
This summer's attempts to capitalise on Champions League qualification and consolidate that position evidently need to go better than those in the recent past. As the transfer window opens, all eyes are now on executive vice-chairman Ed Woodward and de-facto chief negotiator Matt Judge, who have important decisions to get right.
Jadon Sancho is the priority, as he has been for months now. Dortmund are willing to sell the 20-year-old this summer, but are offering little leeway on their asking price despite Covid-19. United, meanwhile, are working on a tighter budget – as Woodward's remarks in April about "not being immune" from the effects of the pandemic indicated.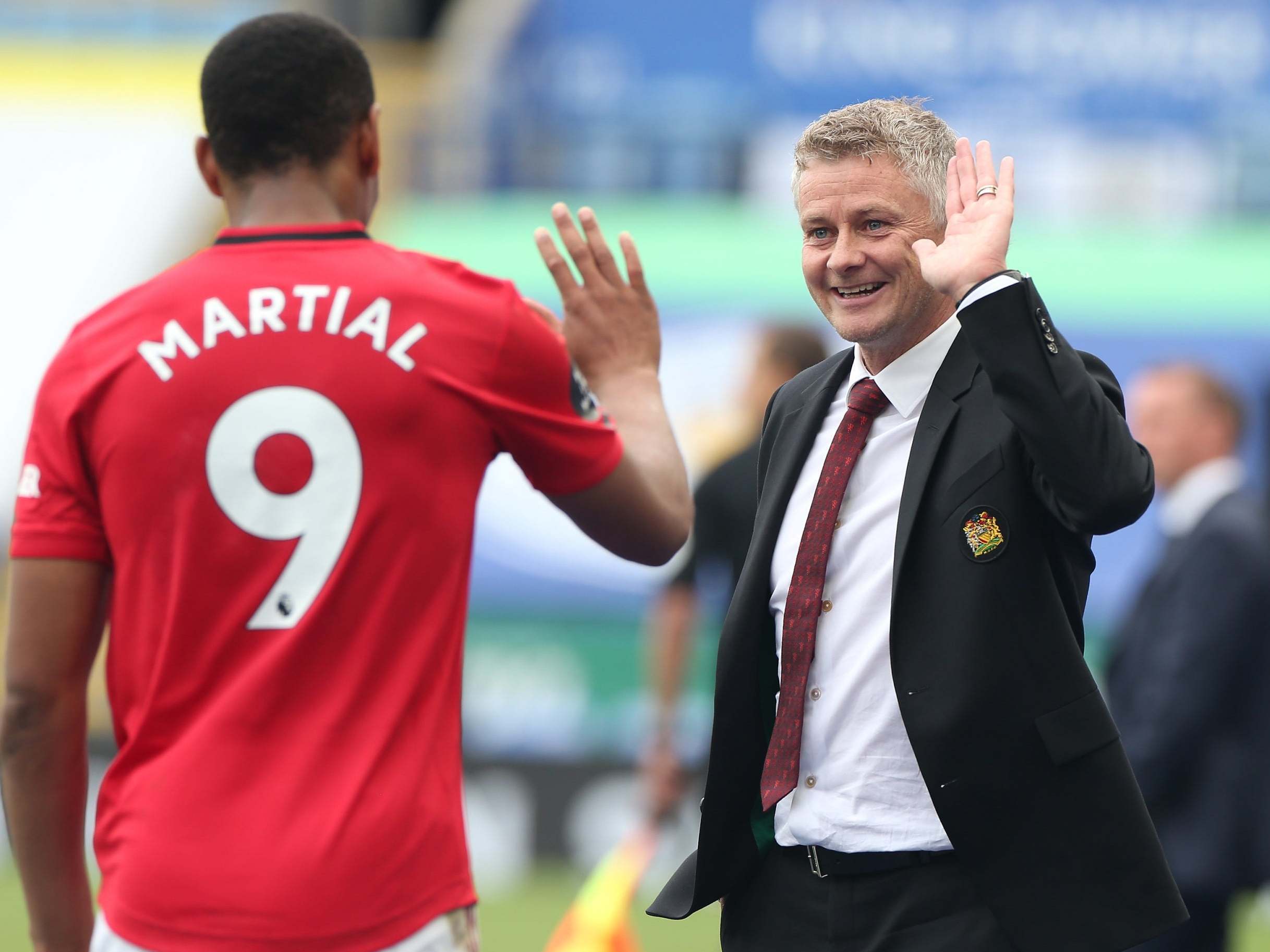 Reinforcements are needed in other areas of the squad too, namely at centre-half, left-back and in midfield. The demand for a striker has diminished somewhat considering Martial's form and the extension of Odion Ighalo's loan until January, but that is an area in which Solskjaer wants options and competition.
Because for all the valid talk of progress after Sunday's win at Leicester City, United's final total of 66 points is exactly the same as last season. They finished sixth then, but third now. On average, 66 points has been enough to secure fifth in the Premier League. It is typically a Europa League total, rather than Champions League standard.
And in recent years, United have usually landed around that same mark. Their league points totals since Ferguson's retirement now read 64, 70, 66, 69, 81, 66, 66. Other than the outlier of Mourinho's 2017-18 runners-up, all of those fall in a range that normally results in a finish between fourth and sixth place.
That is what post-Ferguson United have been: top-four contenders rather than certainties. Next season, to maintain the current sense of forward momentum, Solskjaer will hope to avoid such a close race for Champions League qualification. To do that, he needs sensible, future-proof squad-building, unlike what was seen in the past.
United are back where they belong, but there is much work to do over the coming weeks if they are to stay there.
Source: Read Full Article