Ole Gunnar Solskjaer warns Marcus Rashford and Anthony Martial they have no 'divine right' to start at Man United
Ole Gunnar Solskjaer has warned Marcus Rashford and Anthony Martial that they do not have a "divine right" to start for Manchester United and that the club will always look for new players to upgrade.
The Norwegian has been impressed with the pair after both returned career-high totals of 19 goals this season.
But the United boss is adamant the club remain alert in the market for new forwards despite the dynamic duo's progress, referencing the depth the Red Devils possessed during his own time at the club.
Download the new Independent Premium app
Sharing the full story, not just the headlines
"You need competition for places at Man United," Solskjaer said in his press conference.
"If you think you've got a divine right to be playing every game and are doing so well that we're not going to look for players to replace you, you're in the wrong place.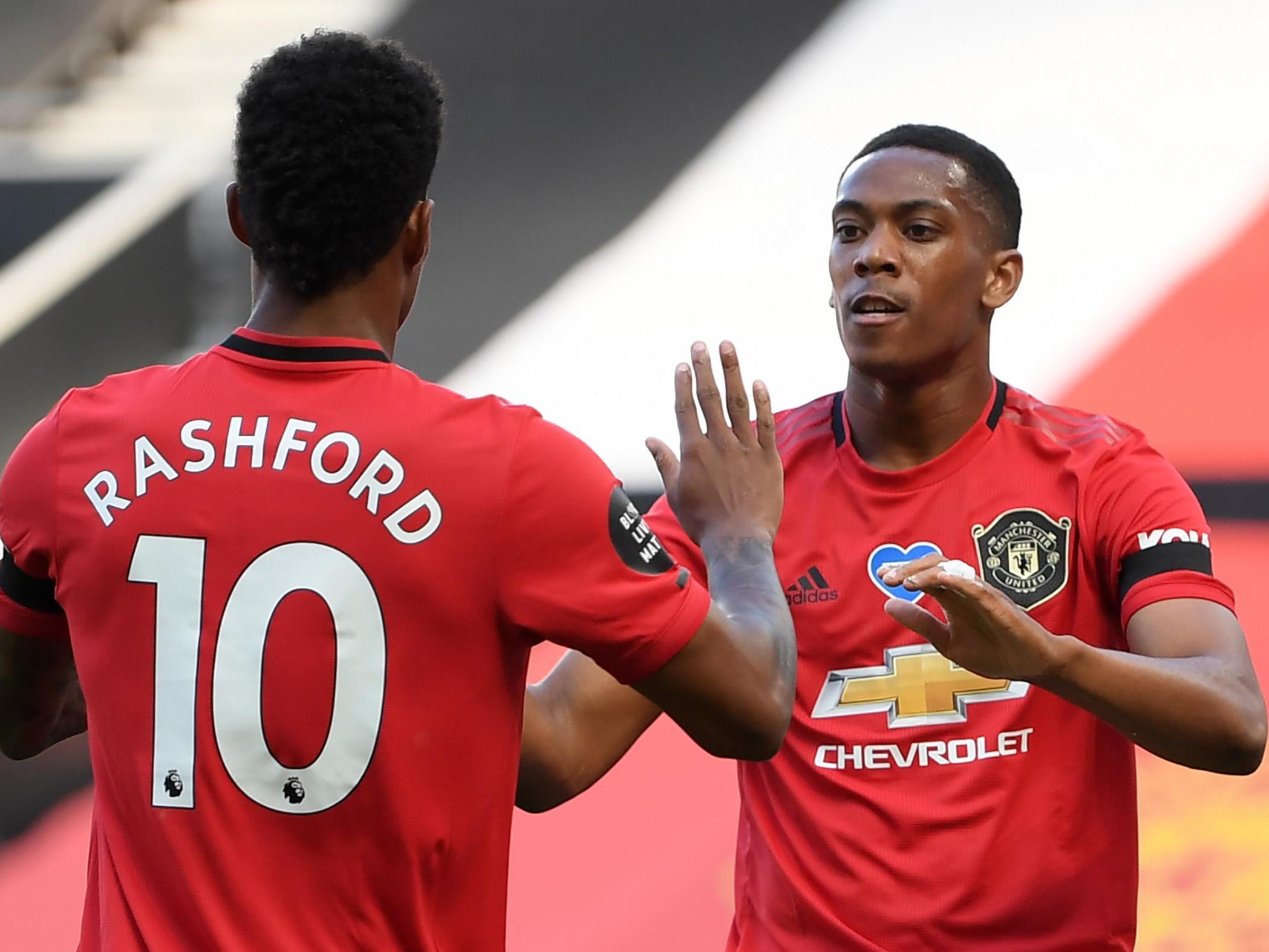 "I've been here myself for so many years as a striker and Teddy Sheringham comes in, Dwight Yorke comes in, Ruud van Nistelrooy comes in, Wayne Rooney comes in.
"We've always got to look at improving, and if they don't improve, we might have to look somewhere else to get better because we have to be better. We're too far away from where we need to be and want to be."
Solskjaer admits the sale of Romelu Lukaku allowed him to instil confidence in his current group of strikers, despite the Belgian proving his worth as a goalscorer with Inter Milan this season.
"Romelu is a very good goalscorer, he'll score goals in any team that he plays in," said Solskjaer. "It was time now for him to move on and pursue other dreams.
"For us as a group it was time to allow our forwards to feel that confidence and feel that demand of playing and being demanded to play every game, two, three, four games, five, six, seven games on the bounce and perform."
Source: Read Full Article