Premier League to support player protests in support of Black Lives Matter movement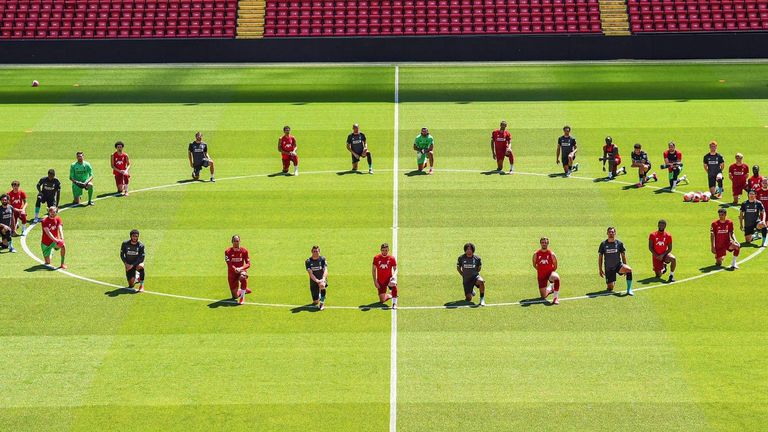 The Premier League will be supportive of players who take a knee as a public show of support for the Black Lives Matter movement when the season resumes next week.
The Football Association assured players they would take a "common-sense approach" to any displays of anti-racist or political gestures, as global protests continue following the death of George Floyd last month.
Liverpool and Chelsea were among the Premier League clubs to take a knee during training to show solidarity for the movement last week.
The German FA decided not take action against England international Jadon Sancho and other Bundesliga players who displayed anti-racism messages following the death of Floyd.
Source: Read Full Article