Riyad Mahrez: Manchester City winger admits to rediscovering his confidence after initial struggles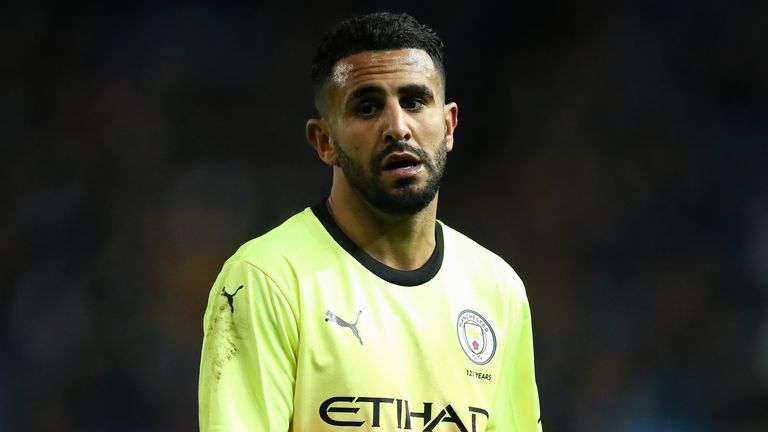 Riyad Mahrez has revealed his initial struggles to justify the club-record fee Manchester City paid for him, but says he has now regained the confidence that made him a Premier League title winner at Leicester. 
The Algerian had to battle for regular starts during the 2018/19 campaign following his £60m move to City, but there has been a marked improvement in his personal form this term despite the side being 25 points adrift of Liverpool and destined to lose their Premier League title.
Man City transfer rumours
The PL Big Quiz: Richards vs Carragher
It comes after Algeria won the Africa Cup of Nations for the first time since 1990 after securing a 1-0 triumph over Senegal last summer, an achievement that Mahrez compared with Leicester's success four years ago.
On his performances this season before the shutdown, the winger told Sky Sports: "At City, the team is built to win every game. We try to win everything we're playing for.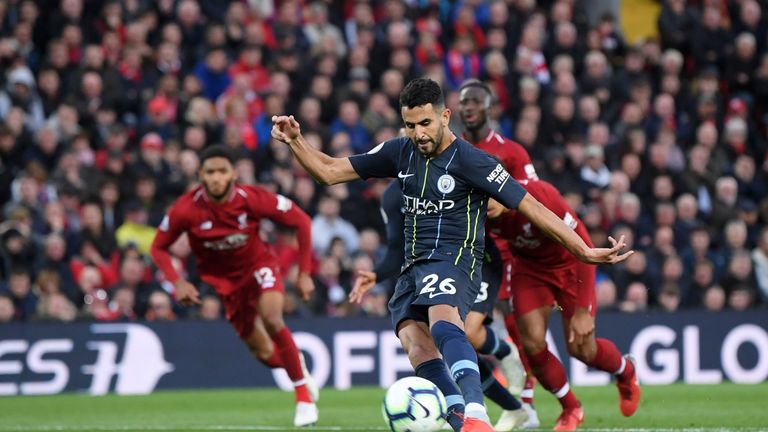 "Last year, when I arrived, the manager trusted me and believed in me, but I didn't make the difference as quick as they thought I would. At a club like City, they don't have time to wait.
"There are 20 top players, so I was on the bench when others were performing so it was a bit difficult for me to come back. But I played well towards the end of the season, and I started this season differently.
"When I've played, I've been performing so the confidence is here."
'I had to play differently when I moved to City'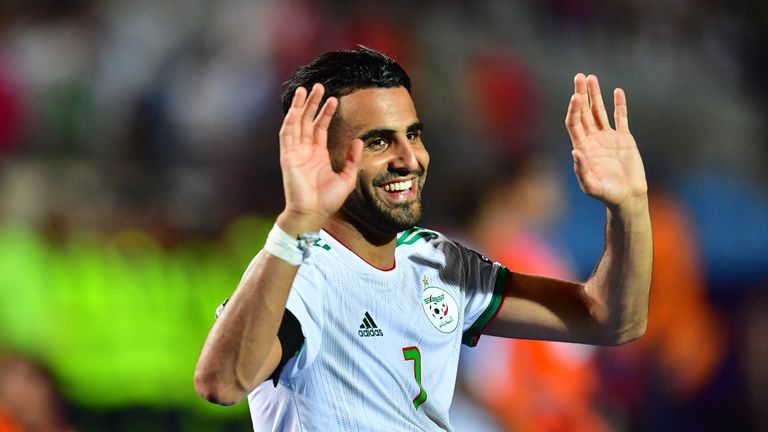 It is nearly five years since the start of Leicester's miraculous title-winning season in 2015, a campaign in which Mahrez truly announced himself in the Premier League in tandem with Jamie Vardy.
He made a blistering start to that season under Claudio Ranieri, scoring twice in a win over Sunderland while he was also on target against West Ham and Tottenham in the opening three games.
What seemed a purple patch would last for the entire season, and Mahrez has found consistency in his productivity since moving to City under Pep Guardiola.
The 29-year-old has seven goals and nine assists in the league this season, but he is always seeking improvement.
"In my first year in the Premier League with Leicester, we were struggling a bit, but I always felt like I was playing good and that I could do something," Mahrez recalls of his early time in England.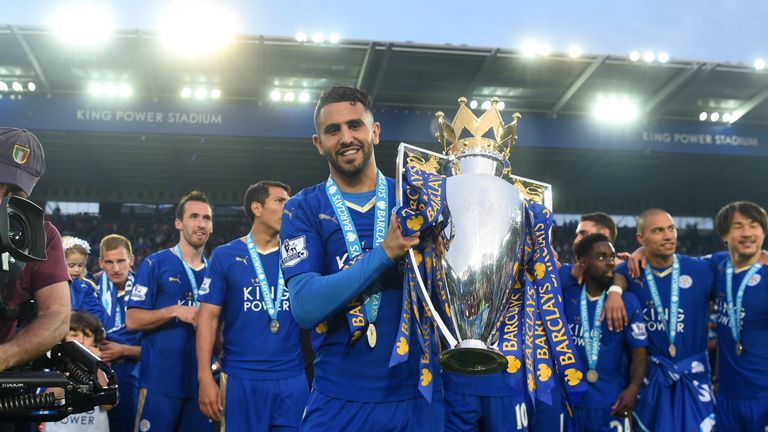 "The next year, we started very strong and the team was so good. When I started scoring, the confidence went up. When I arrived at City, I noticed how everyone sits back so you have to think differently.
"You have to deal differently with your opponent, and in my case the left-back because he's always in front of me. They also always have help around him, with a midfielder or the winger, so you have to change your play and your movement.
"You have to adapt to this… it took me a little bit of time but now I feel I'm set up very well."
'I have balls everywhere in my house… I always want to play!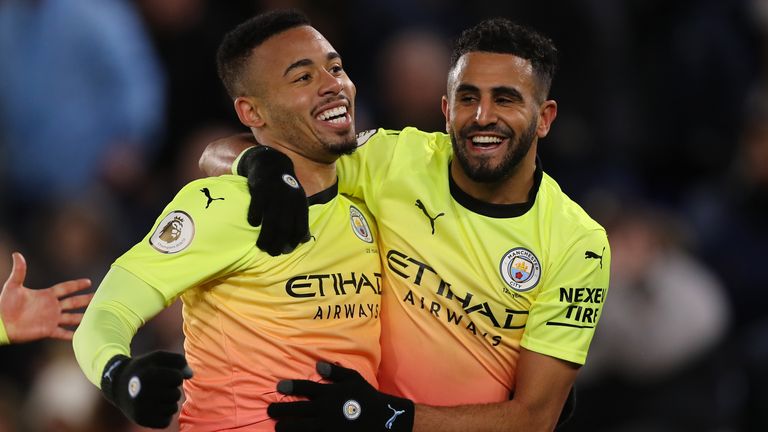 City are still battling on two fronts once the season resumes, with an FA Cup quarter-final against Newcastle provisionally set to go ahead at the end of June, while they lead Real Madrid 2-1 in their last-16 tie ahead of the proposed Champions League resumption in August.
Mahrez admits the coronavirus pandemic has put into sharp focus his outlook on life and his appreciation for the game.
"I'm always looking to play – I have balls everywhere in my house, so I always try to be in contact with the ball.
"My love started when I was young, and obviously my dad brought me this passion of the ball and I was playing every day. I just loved it.
Source: Read Full Article