Sevilla vs Manchester United result: Five things we learned in Europa League semi-final
Sevilla are through to the Europa League final after beating Manchester United 2-1 in the last four.
An early foul from Diego Carlos on Marcus Rashford gave United a penalty, which Bruno Fernandes put away confidently. The lead didn't last long, however, with Suso equalising before the half-hour mark.
A United blitz in the opening stages of the second half resulted in several near-misses, but the Spanish side gradually played their way back into the match.
Download the new Independent Premium app
Sharing the full story, not just the headlines
Those missed chances came back to haunt United late on, when Luuk de Jong scored off the bench after a cross from the right.
Here are five things we learned on Sunday night.
Goalkeeping questions
The first real talking point arrived an hour before kick-off, with Sergio Romero dropped by Ole Gunnar Solskjaer despite having conceded just two goals in nine Europa League games this season.
Considering the Argentinian has been first-choice in the competition and the Spaniard has had such shaky form of late, it would have been a real sucker-punch to United's No. 22.
Was this the manager's way of giving De Gea another opportunity in a big game, to show his worth ahead of next season?
There remain questions over Dean Henderson's future, too, with talk somewhere between a new contract, wanting to be No. 1 and a new loan elsewhere—but Sheffield United now have their own new incoming goalkeeper.
De Gea arguably couldn't do much about the goals—but this game probably caused more headaches in the position rather than solved any in the end.
Central stars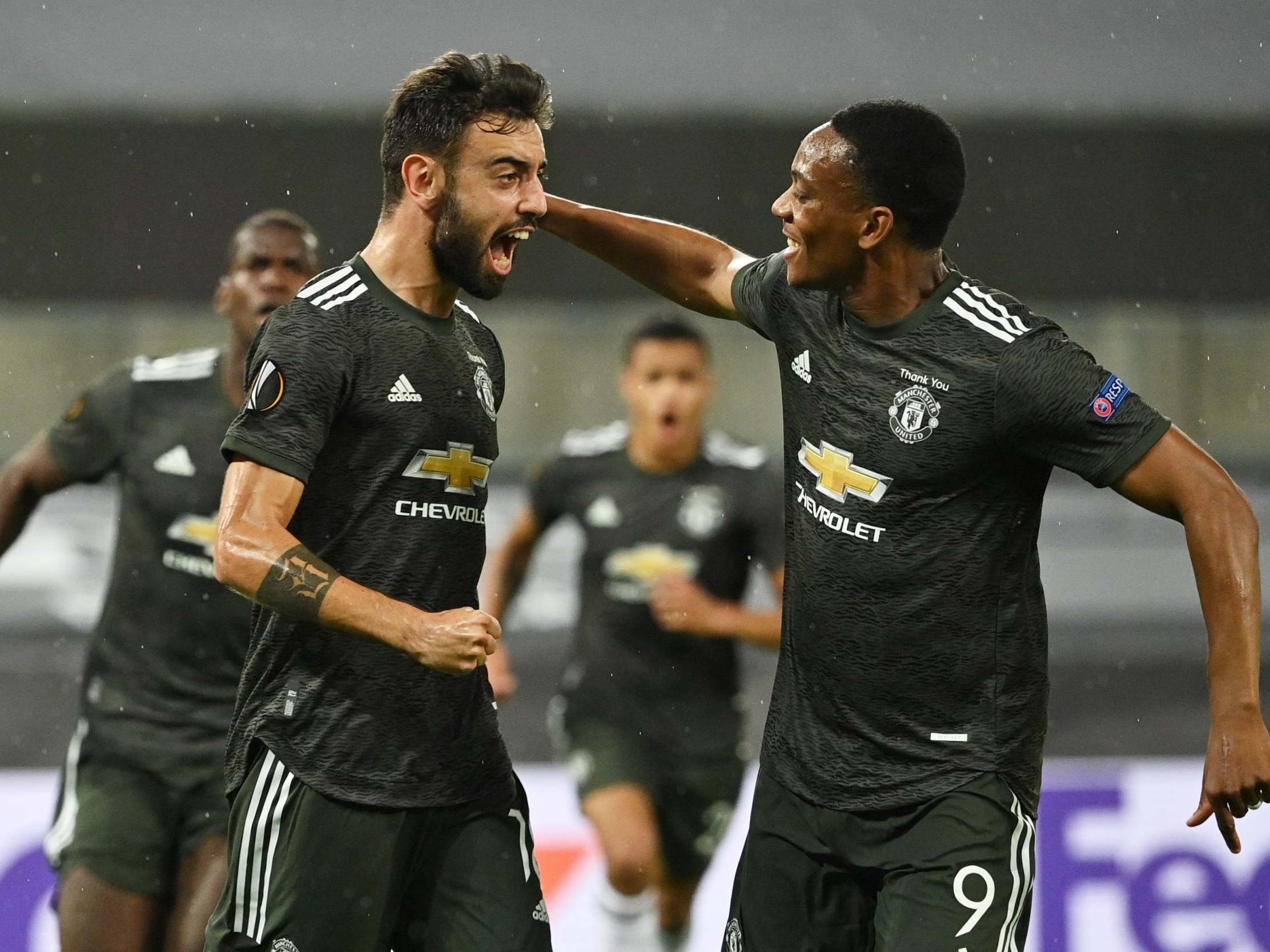 Outside of the result, there were three sublime performers who really caught the eye on the night, all playing very central roles.
For United, Paul Pogba was somewhere near his best, a calm and controlling presence from deep, excellent with his range of passing and vision.
Slightly ahead of him, Bruno Fernandes showed his own variations of Kevin de Bruyne-esque passing, seeking out the runners in the channel as well as scoring a brilliantly-struck penalty.
And for Sevilla, Ever Banega was quite ridiculous in his metronomic passing in tight spaces, evading United's press and splitting the lines with regularity. It's a shame for European football-watchers that he's departing for farther-flung shores at the end of the campaign.
Clinical edge
What cost United most on the night? The 10-minute spell after half-time, without question.
Big credit must go to Yassine Bounou, the Sevilla goalkeeper, after a string of excellent saves one-on-one—but more emphasis will go United's forwards for missing them.
Marcus Rashford, Anthony Martial and Mason Greenwood all had sights of goal during the period, as well as Fernandes, but none were accurate or clinical enough when they needed to be.
In particular a couple of Martial efforts will be looked back on with regret by United fans and coaching staff alike, especially considering how lethal he has been of late.
'Local' rivals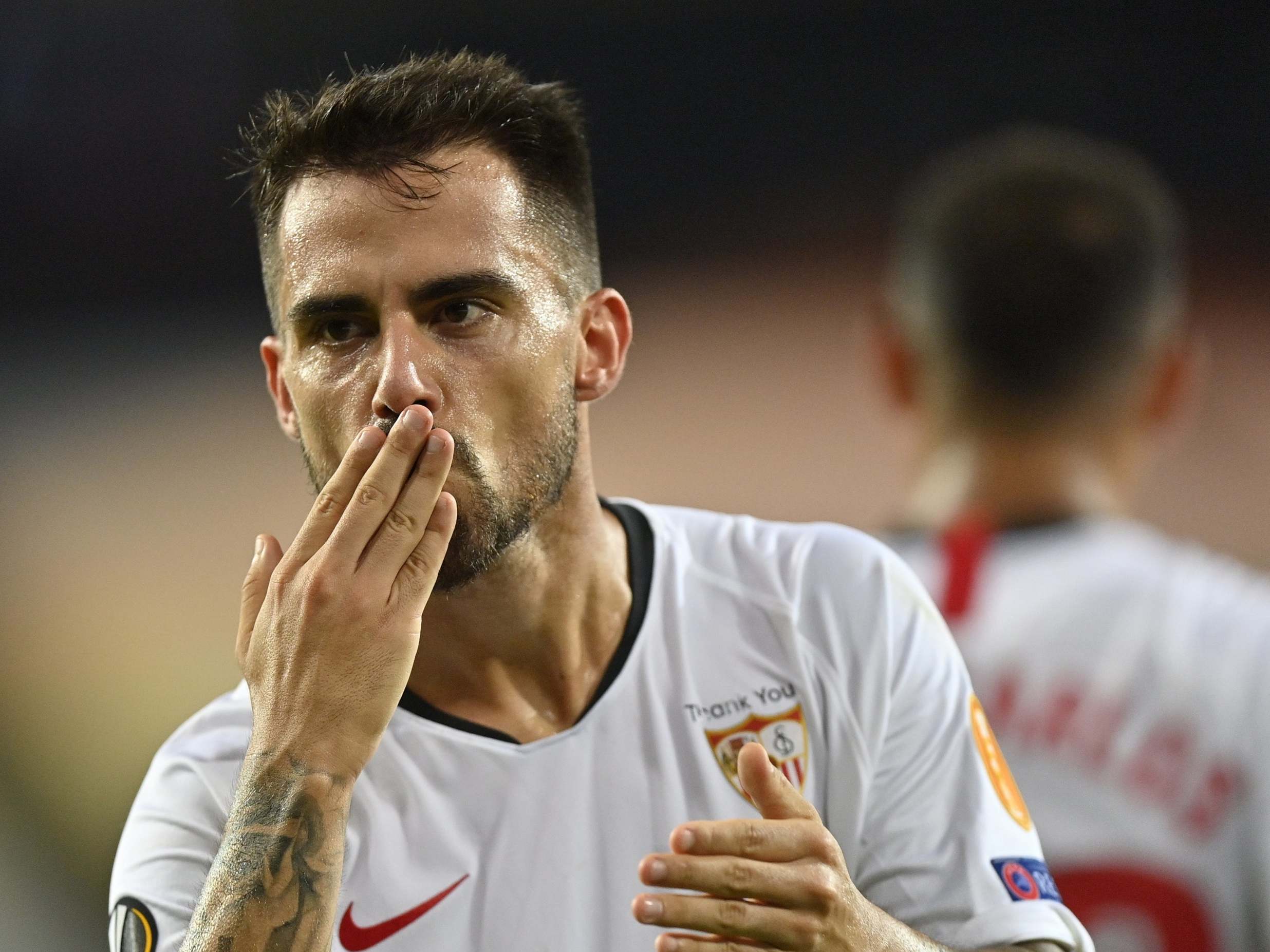 Former Liverpool winger Suso scored the equaliser.
Former Manchester City defensive midfielder Fernando produced a barrel-load of brave blocks from dangerous shots.
And then former Manchester City winger-turned-full-back Jesus Navas produced the match-winning cross, assisting De Jong for Sevilla's second.
If there were a handful of players United supporters would have wanted to have zero impact on the game whatsoever, that tie-defining trio arguably would have been top of the list.
Repeat pain, repeat winners?
Regardless of who progressed on the night, there was always going to be a team in the final with the chance to repeat recent triumphs.
Sevilla won the Europa League in 2014, 2015 and 2016, with the Red Devils winning the competition the following year.
Inter or Shakhtar will be the final opponents for LaLiga's Europa specialists.
For United, instead, it's a third semi-final defeat of the season as Solskjaer's side failed to learn the painful lessons from the League and FA Cups.
Source: Read Full Article