What Everton's points deduction means for the Premier League, Man City and Chelsea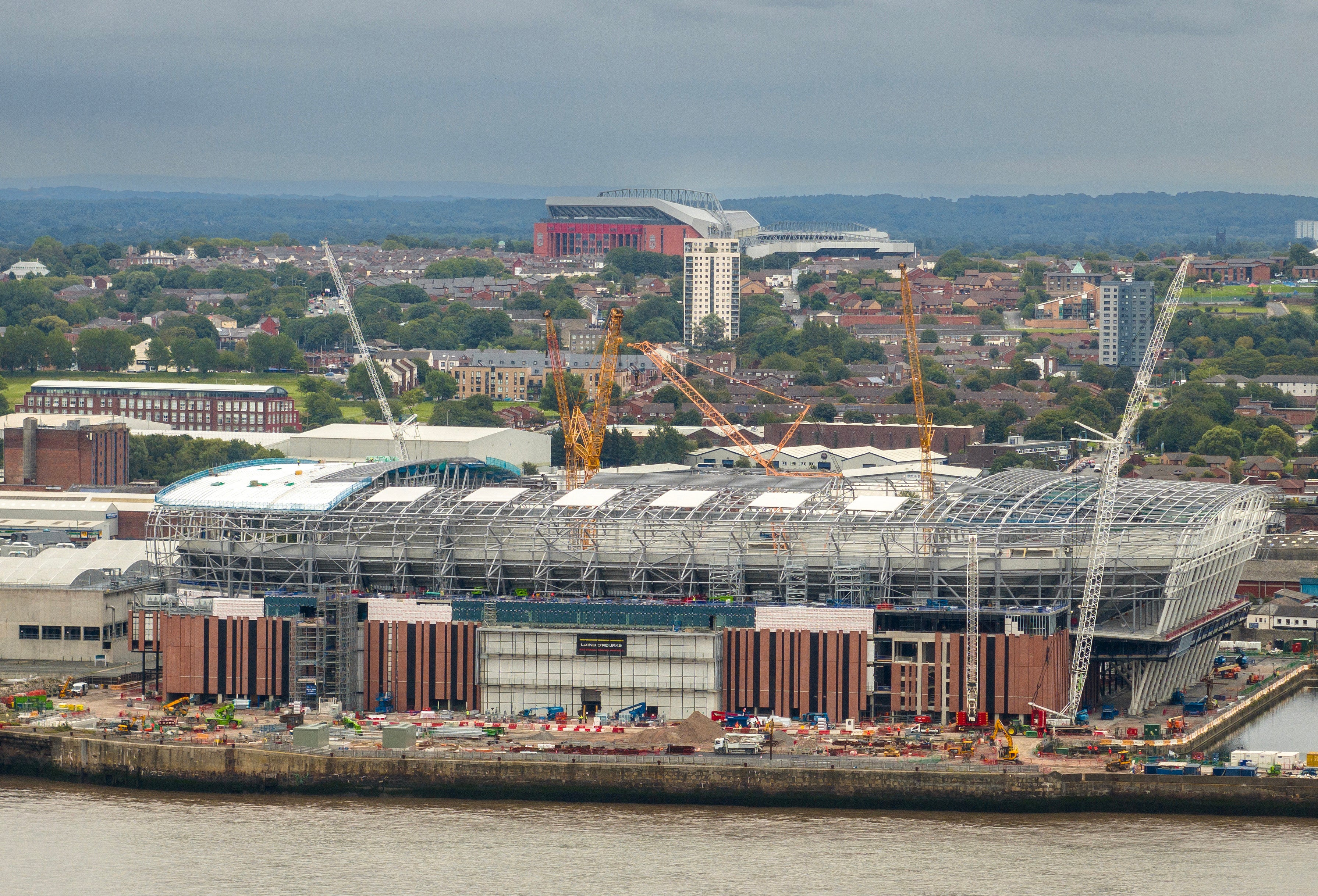 The Premier League claimed Everton 'submitted misleading information' about the financing of its new Bramley-Moore Dock Stadium
Coincidentally, some of the club's harsher critics have already pointed to the example of Luton Town in 2008-09. There is a view, particularly among those relegated, that they shouldn't have lost out for conforming to the rules. That is where the discussion has gone now the initial shock has passed. On the other side, there has been debate about the logic of the profit and sustainability rules. Most criticism has been reserved for the idea of getting points deductions for losses of £124.5m instead of £105m, particularly when knowledge of that came from internal documents the club openly shared in order to co-operate.
Everton themselves closed their statement with what looked like a warning.
"The club will also monitor with great interest the decisions made in any other cases concerning the Premier League's profit and sustainability rules," it read.
There remains so much uncertainty over similar cases. An independent commission is still looking over the 115 Manchester City charges, which is a case of far greater complexity. Chelsea are meanwhile under investigation for a range of potential breaches from the Roman Abramovich era, after the Bureau of Investigative Journalism reported allegations of secret payments possibly relating to transfers and managerial appointments. The new ownership already paid an £8m settlement with Uefa earlier this year for self-reporting potential breaches to the European body and the Premier League. There had been a feeling this may earn good will with authorities but the Everton case illustrates that may not lead to clemency.
This is an issue of perception, but one much bigger than how certain details are looked at.
Taking in all those cases, and with the added complexity of how interlinked these situations and seasons are, it only deepens this wider debate about where English football is headed.
There is now a cloud over at least nine Premier League titles, eight Champions League qualifications and two relegation places, before you even get into more mundane, but still costly issues, like prize money for placings.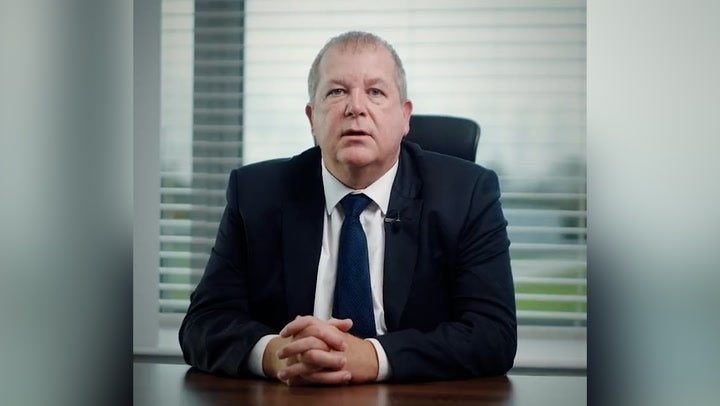 Everton CEO Colin Chong stated that the club will appeal the points deduction
This isn't what football is supposed to be about. Supporters are supposed to be able to trust what they see. The entire concept of sport is dependent on it. This certainly isn't what the Premier League is supposed to be about, especially when so many foreign league executives say that the image of good governance has been part of its immense international growth.
There may end being a huge irony to that.
This potential explosion of off-field examinations and litigations is increasingly seen as the inevitable consequence of an era when the Premier League was just too laissez-faire in regulation. That stood in strong contrast to the English Football League, who have had a series of such issues. The view of many competition insiders is that the old Richard Scudamore regime didn't look seriously enough for breaches as they didn't want to damage the Premier League brand.
What it potentially did, however, was create conditions that could end up harming the brand more than anything.
"Nobody likes points deductions or asterisks on the league table," one source said, "but doing it for smaller cases prevents far bigger problems.
"This is all coming home to roost."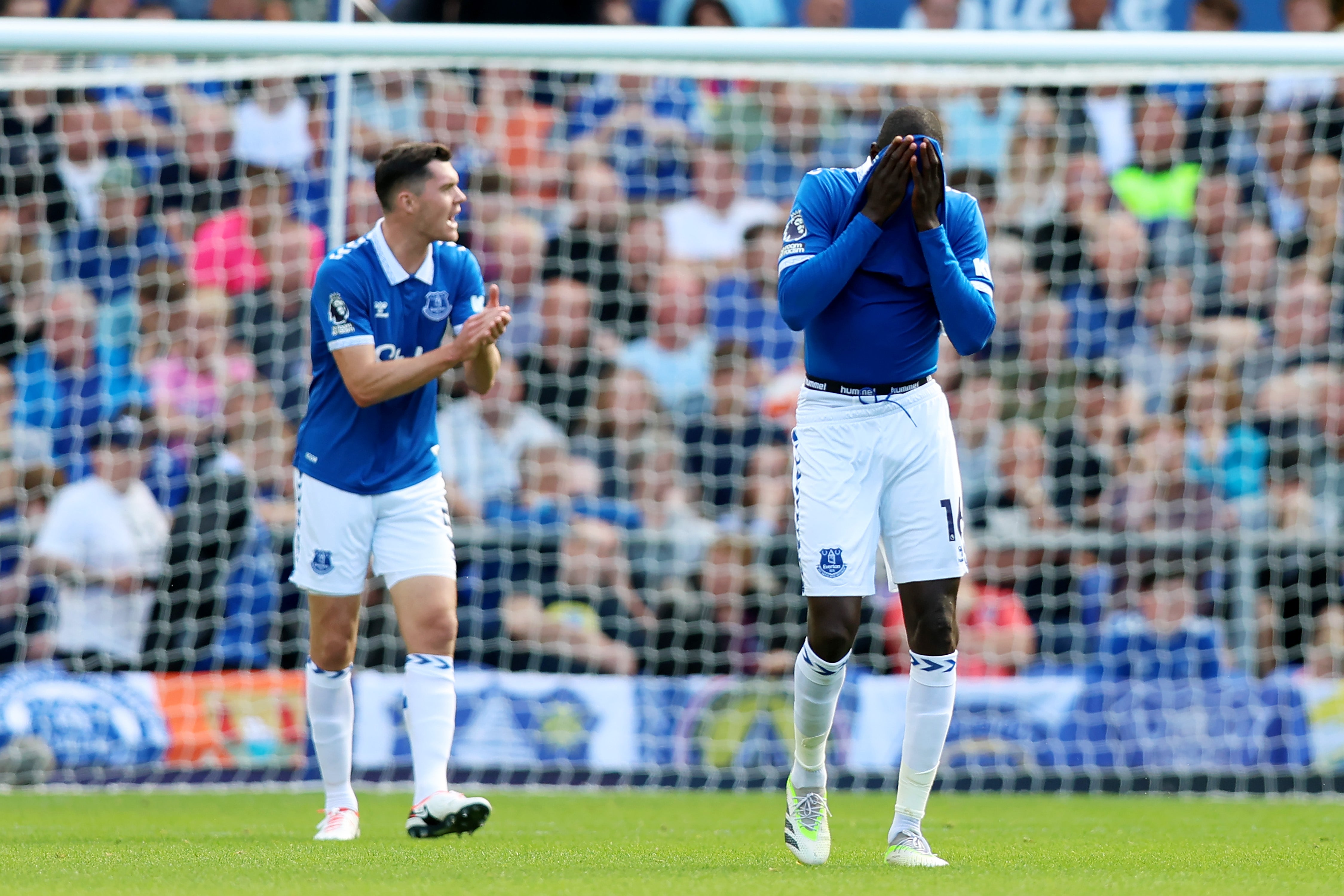 Everton have been plunged back into a relegation battle with the points deduction
The argument can of course be extended to the much wider issue of ownership and how lacking in regulation the Premier League has been on that, too. Two of the cases referenced here involve two of the takeovers that are seen as landmarks in modern football history, in the 2003 Abramovich purchase of Chelsea and the 2008 Abu Dhabi purchase of City.
Much of the Everton case could be instructive for both.
The scale for punishment is clearly now very high. One paragraph of the judgement makes this all too clear.
"At one level, disregard of the potential PSR [profit and sustainability rules] difficulties can be said to increase Everton's culpability. But the Commission considers that there is a danger of double counting. We have already made clear that our approach is to start by considering the extent by which the PSR threshold has been exceeded: the greater the excess, the greater the culpability. We do not consider that the reasons for the PSR breach should aggravate that culpability unless they can be said to constitute exceptional conduct. For example, a deliberate cynical breach of the PSR to achieve a sporting advantage might increase culpability beyond that already arrived at by the extent of the breach."
These sentences are why many are now openly saying that City and Chelsea could be facing huge points deductions or even demotion, in the event they are charged and found guilty. No punishment could be as straight as direct relegation, though. Any punishment going that far would be an expulsion, at which point the English Football League would have to decide whether they want to admit them.
While there may be harsh penalties, though, there evidently isn't as much of an appetite for retrospective punishment. This could leave previous league tables and records untouched.
Public opinion would be very different, though.
This is the danger the Premier League has got itself into. Over a decade of English football is under scrutiny.
Might this lead into something akin to the Premier League's "Calciopoli era", where there is so much litigation; where the very reputation of the game is affected?
For all the grimness of that, there are many who believe it could be for the greater good. One source from a football body summed up another view.
"Everything has to fall apart to get better."
Source: Read Full Article