What happens without Virgil? Ajax present Liverpool with first test since Van Dijk's injury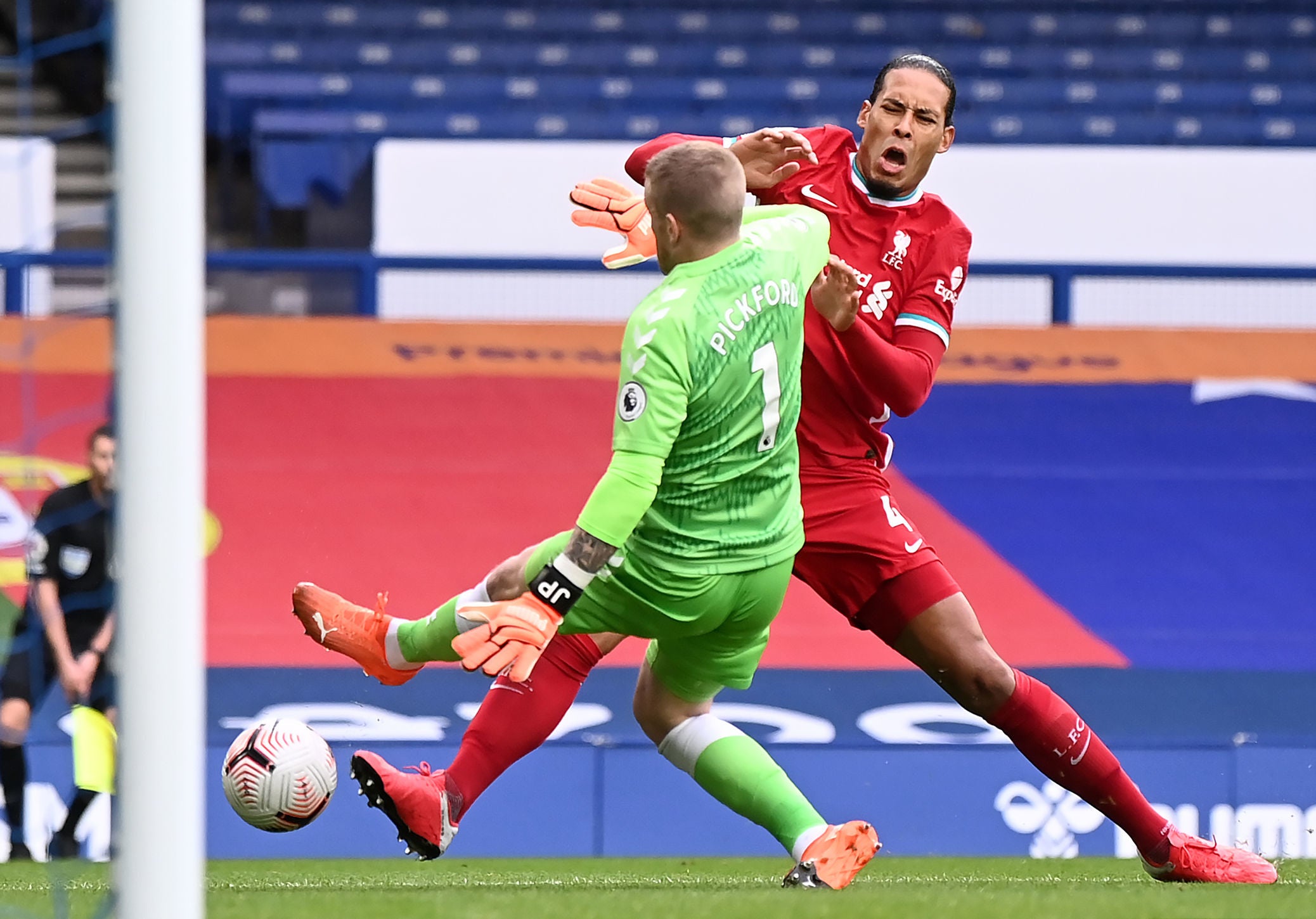 He had revealed "everyone still has a really bad feeling" about Everton goalkeeper Jordan Pickford's reckless, unpunished challenge that the midfielder termed "completely stupid".
None of Liverpool's players had managed to sleep on Saturday, still seething from what had happened to Van Dijk, and moreover, how it had happened.
Will that depth of feeling inspire Liverpool to take it out on their upcoming opponents or will it have a detrimental effect?
Klopp bristled at the suggestion of his team mentally capitulating. "Why should I think the boys cannot deal with the situation?" he fired.
"But the number of questions you ask suggests you think we will all struggle with it. So we have to prove you wrong. I am not even interested in proving you wrong. I am only interested in the best for Liverpool and for my players.
"That is what we try now. Hopefully the results in the next few weeks will calm you all slightly down but I cannot promise it.
"I know how the world is. I know what people do. A lot of people speak before they think. But they speak and then it is already out there.
"We try – sometimes at least – to think before we speak. We have a situation. We are here without Virgil van Dijk and Joel Matip! We will still give it a try. What can we do now?
"People can say what they want, it is a free world. But three weeks ago, they said we would run away with the title.
"Now, three weeks later, we are not even in contention for anything anymore.
"That's football. That's the world right now. We cannot be that excited. We have to stay calm."
Liverpool have shown a healthy appetite for performing without key players to defy expectation and convention. There was that Champions League semi-final against Barcelona at Anfield without Mohamed Salah, Roberto Firmino and Naby Keita, with Andy Robertson going off injured and Jordan Henderson playing through a knee injury.
Wijnaldum, though, underlined that "it was for one game. The situation with Virgil is that we are going to miss him for the biggest part of the season. It is quite different if you look it that way."
That can be extended somewhat to being without Alisson for a spell in 2019-20: it was not ideal, but it was shorter-term pain plus the team could still rely on the best centre-back in the world.
And when Liverpool ceded Philippe Coutinho to Barcelona in January 2018, his exit was eased by the addition of… Van Dijk.
Everything will continue to be framed through the prism of his absence. Each matchday, there will need to be evidence they can manage without him. Each crack will be credited to the lack of his presence.
The directive now is, per Wijnaldum, "for us to show we can put in good performances without Virgil".
As he said those words, the expression on the Dutchman's face spoke to what a taxing challenge will be.
It is not aided by the fact that Matip is unavailable and both he and Joe Gomez have regularly battled with injuries.
Wijnaldum said Liverpool would need to "find a fix," Klopp centered around "thinking about solutions" and it will be interesting to see if that equates to a change in system and approach.
With Alisson still unavailable, the Premier League champions could revert to banking on and building from their offensive firepower.
With the opposition now encouraged to hurt Liverpool defensively, perhaps they will turn the tables starting at the Johan Cruijff ArenA.
What happens without Virgil? We will soon find out.
Source: Read Full Article