England vs South Africa LIVE: Cricket score and third Test result as England close in on series victory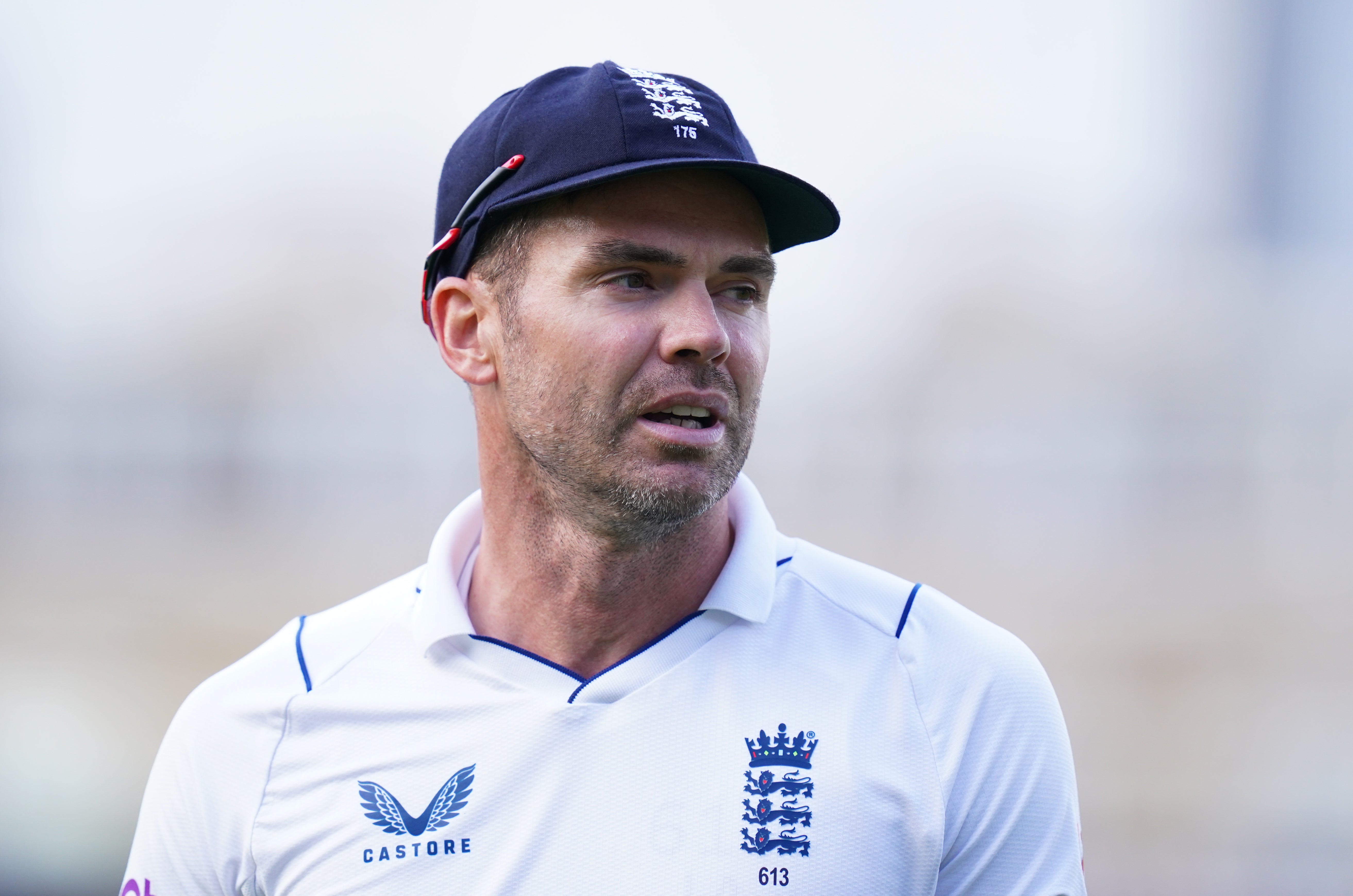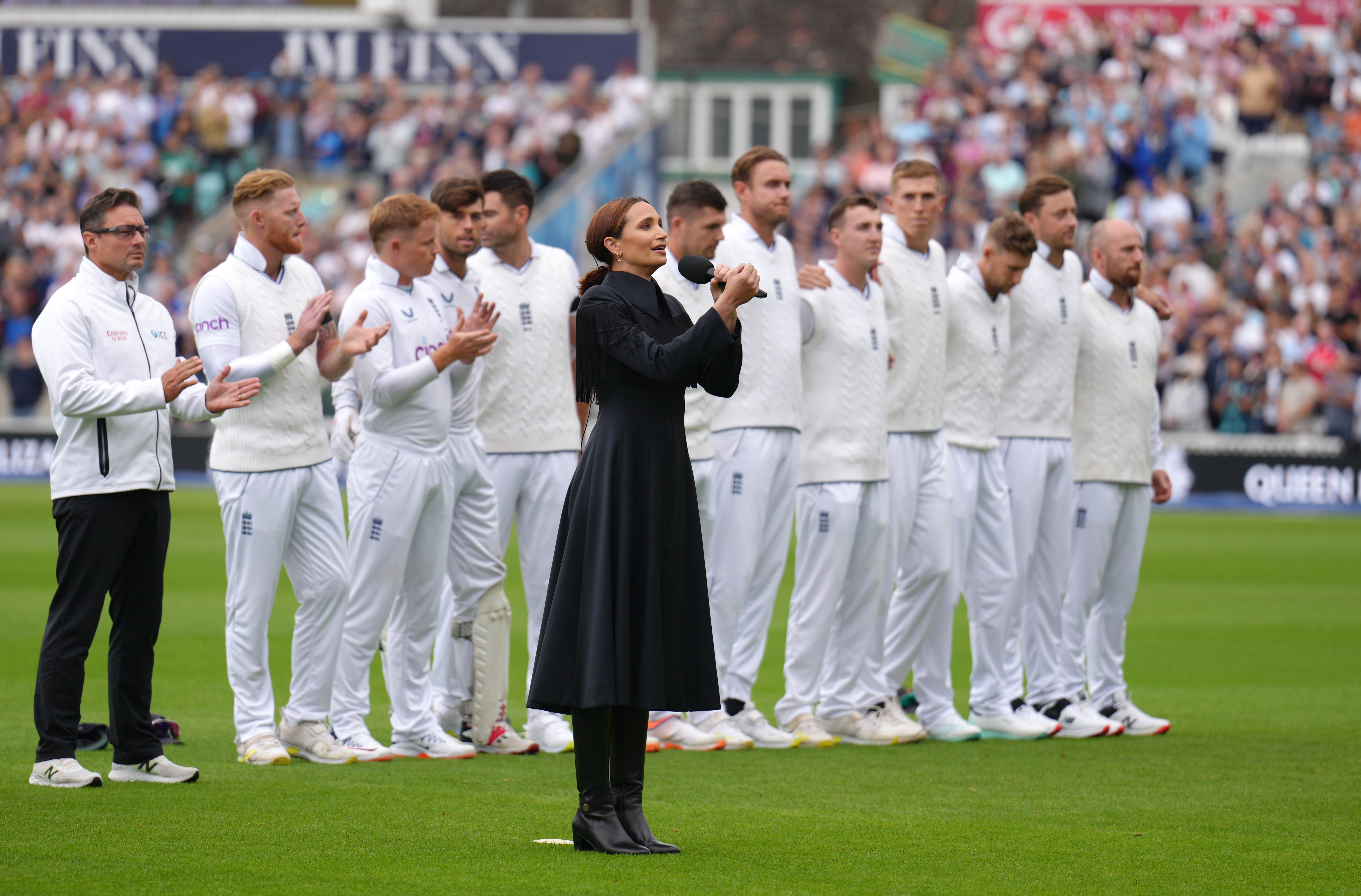 Zak Crawley finds form to leave England on brink of series victory over South Africa
Zak Crawley ended a disappointing summer with a flourish as England moved to the brink of a Test series victory over South Africa at the Kia Oval.
After 16 innings without a half-century, Crawley's 57 not out means what might have been a potentially tricky fourth-innings target of 130 in a low-scoring third Test should be safely negotiated on Monday.
England reached 97 without loss – they need just 33 more runs for a 2-1 series win – before bad light brought an early finish 23 minutes before the scheduled 7pm close, prompting some boos in the crowd.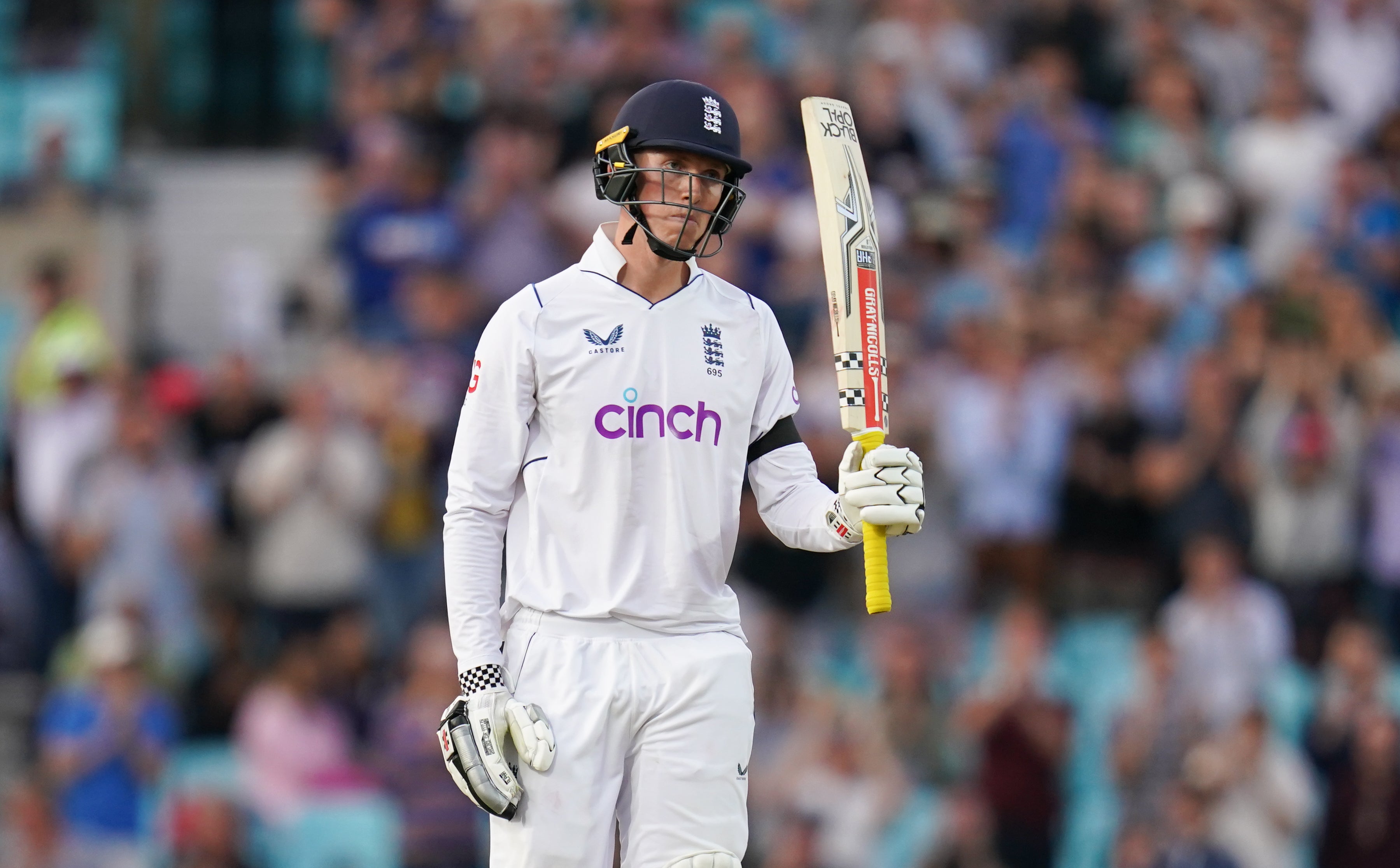 Zak Crawley finds form to leave England on brink of series victory over South Africa
Day four: South Africa 118 & 169 vs England 158 & 97-0 – England need 33 more runs to win: Crawley's 57 not out helped England to the brink of victory
'We have a lot of learning to do' says Rabada
South Africa's Kagiso Rabada is excited for the team's future and believes the young players coming through the ranks will gain a lot of experience from this tour of England.
He spoke on Sunday about how well England have played during this test series and how things might have been different if the Proteas had taken all their chances.
"England came out hard in their second innings, we did create chances. If those chances go to hand it's a different game." said the fat bowler.
"This England side have tons of experience. We have a lot of learning to do as a team. I am excited with the prospects our young players have for the future, it's all a learning curve. "
https://bigsportsnews.com/soccer/man-united-rejected-nine-players-offered-to-them-including-depay/
Crawley comes good
It's been a tough summer for England's opening batter Zak Crawley. Despite featuring in a winning England side Crawley's poor form has been under the spotlight with commentators and fans calling for him to be replaced at the top of the order.
Ben Stokes and Brendan McCullum both emphasised their faith in the 24-year-old and he repaid them on a gloomy Sunday evening yesterday.
With England needing 130 runs to win the series Crawley, and opening partner Alex Lees, got off to a flyer with the Kent man combining pulls and drives to regularly find the boundary.
He finished the day unbeaten with 57 runs off just 44 balls, bringing up his sixth 50 in 28 tests and his first half-century of the summer. Can he finish off the job this morning?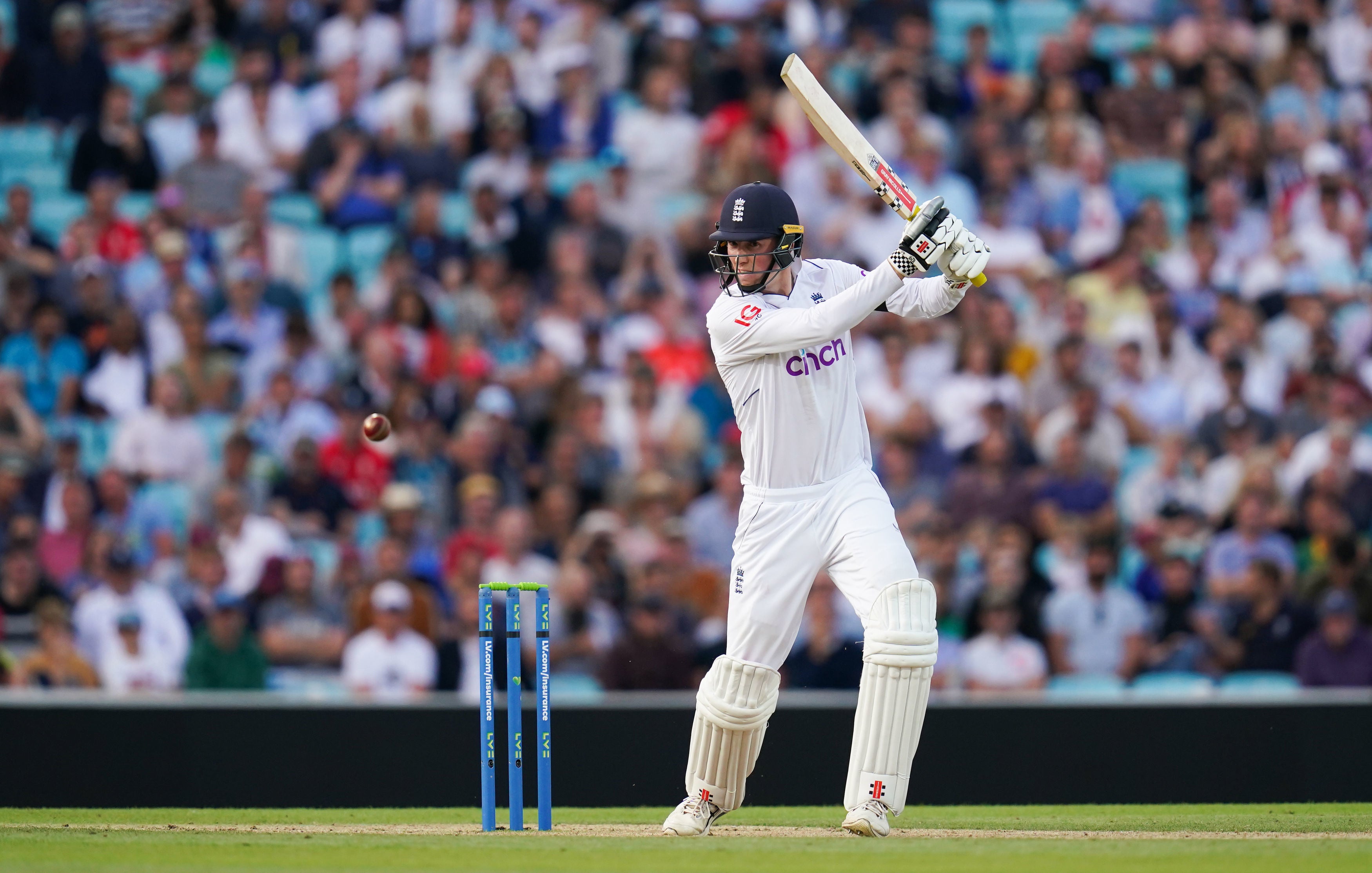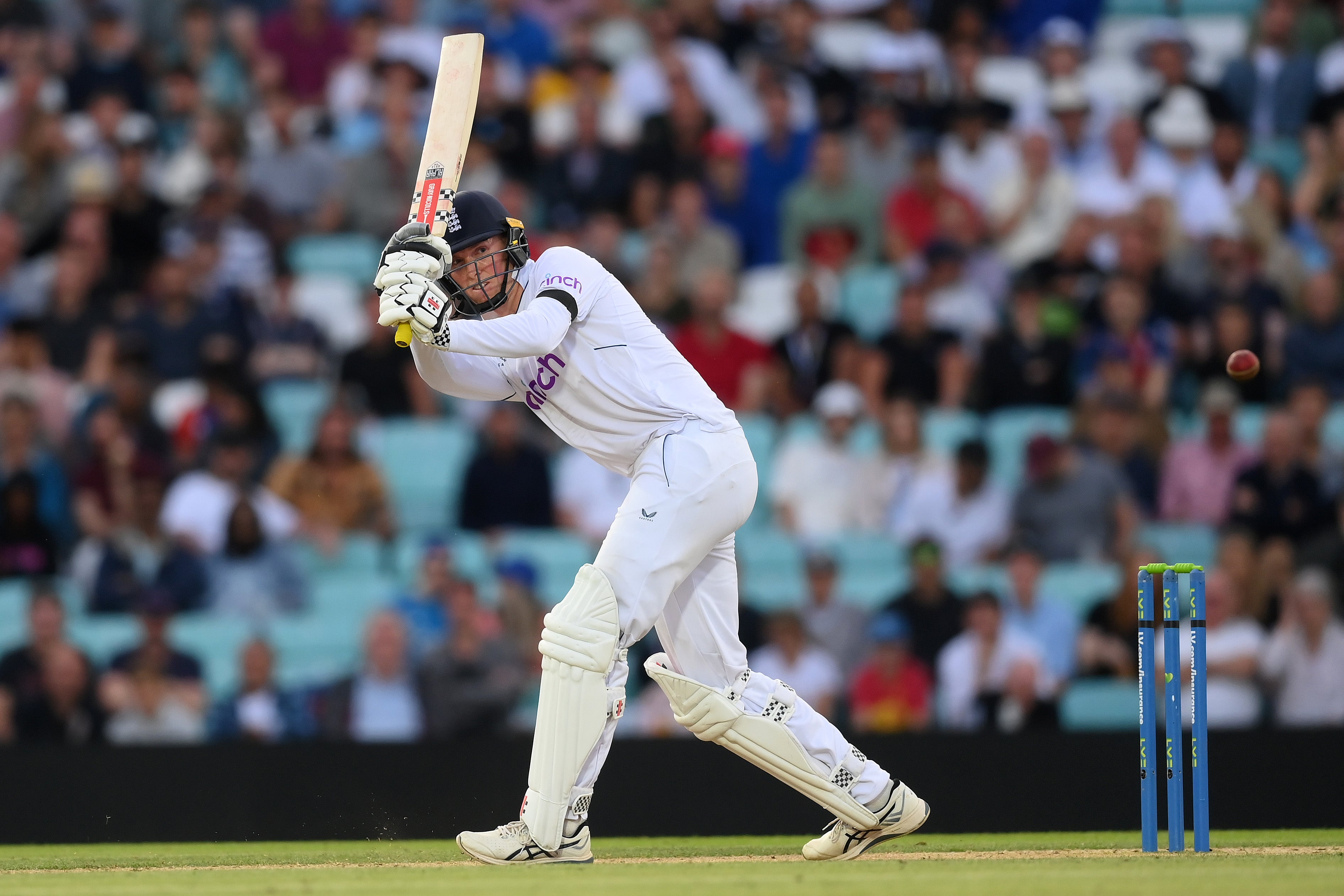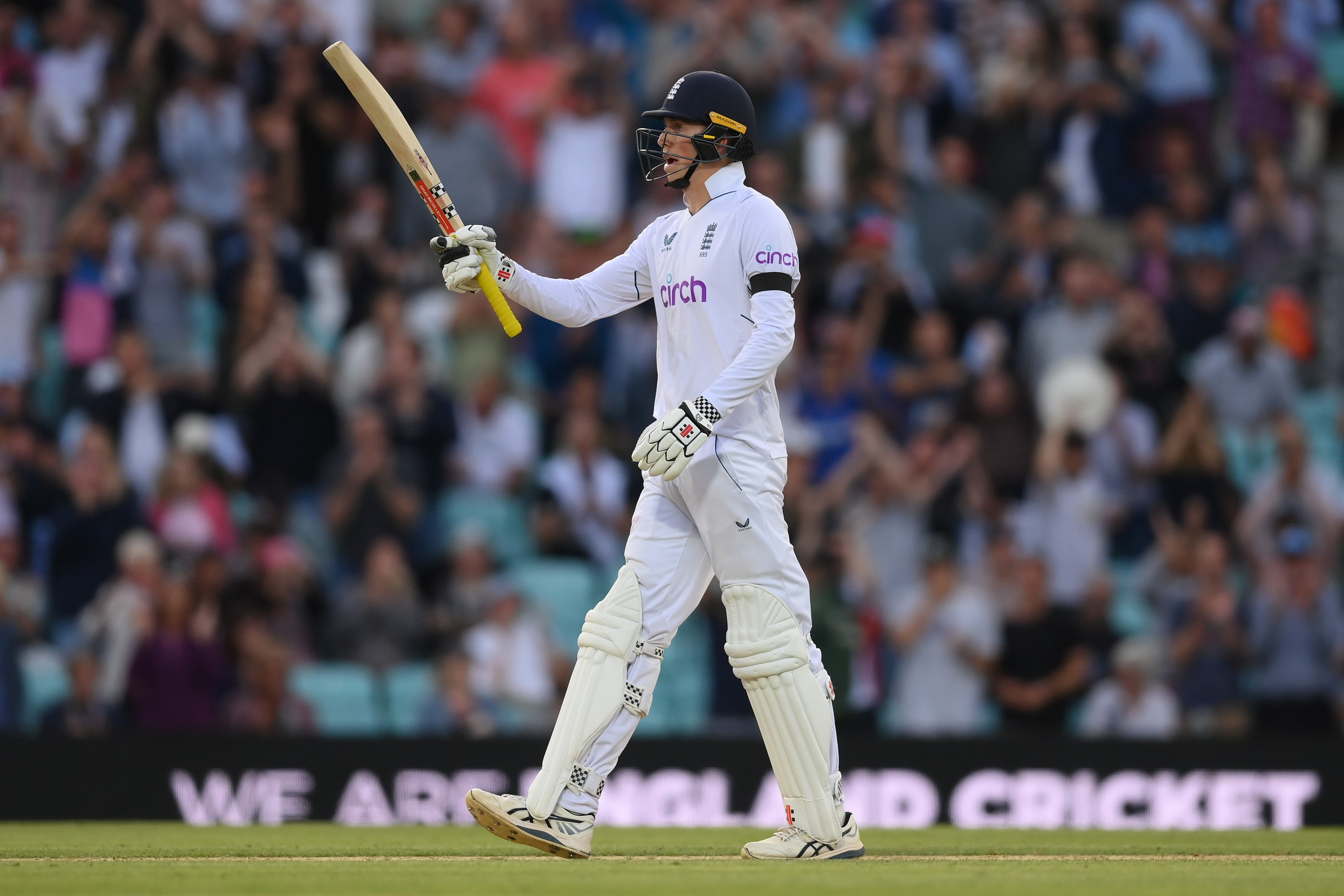 'This summer has been amazing' says Anderson
James Anderson spoke to BBC Sport following the day's play yesterday and touched on England's turnaround in form this summer following the change in leadership. Ben Stokes took over the captaincy from Joe Root and Brendan McCullum replaced Chris Silverwood as head coach.
The team has won five out of the six test matches they've played so far and look set to make it six from seven later today. In contrast before this summer England had won one of their last 17 tests.
Anderson first spoke about Sunday's action before moving on to what it is like to play with this new attacking mindset introduced by Stokes and McCullum saying:
"We've bowled really well throughout the match. We didn't get our rewards in the first session, but we kept hammering away bowling our best balls.
"This summer has been amazing, I have loved every minute of it. Brendon and Ben have changed the mindset of the group and Test cricket around the world. The coach and captain have been a breath of fresh air and it makes me want to carry on as long as possible."
England vs South Africa
England are closing in on a series victory against South Africa as the third and final test resumes for day five. Ben Stokes' men need just 33 more runs to win the match and claim the series 2-1 after two days of exhilarating action at the Oval.
The test was due to start on Thursday with Stokes winning the toss and electing to bowl first only for rain to wash out the entire day's play. Friday's play was then cancelled out of respect for the passing of Queen Elizabeth II before the cricket finally started on Saturday morning.
Stokes and England coach Brendan McCullum both promised exciting action before that start of play and they delivered. 17 wickets fell on Saturday as England swept through the South African batting line-up to dismiss the Proteas for just 118 but they floundered in reply and ended the day on 154-7 just 36 runs ahead.
The hosts added just four runs to their overnight tally on Sunday morning before South African had to bat again. Dean Elgar and Sarel Erwee put on 58 for the first wicket before Stokes got the breakthrough and turned the momentum back in England's favour. The four man attack of James Anderson, Ollie Robinson, Stuart Broad and Stokes himself were once again too much for the visitors who slumped to 169 all out leaving England needing 130 runs to win the series.
Alex Lees and Zak Crawley had designs on knocking the total off yesterday and came out with an attacking mindset. Despite struggling for runs this summer Crawley blasted his way to 57* off just 44 balls whilst Lees added 32*. England reached 97-0 with 50 minutes of play to go before the umpires decided to take the players off for bad light.
Play picks back up this morning with England needing just 33 more runs to win with all 10-wickets in hand.
BAD LIGHT STOPS PLAY! England 97/0 (17.0), Lees 32, Crawley 57 – England need 33 more to win
And yep, the umpires have determined that the light is too poor to continue. They took a reading yesterday evening when they came off, which sets the benchmark for the remainder of the Test match. It's clearly dropped below that now.
England don't look happy – Ben Stokes looks livid on the balcony but that is likely that for the day…
England 97/0 (17.0), Lees 32, Crawley 57 – England need 33 more to win
A Lees single off the first ball of Jansen's over before Crawley takes one from a pull shot. Nicely-timed by Lees, as he crunches a FOUR through the covers.
Down to 33 required but the light is closing in… Umpires conferring here
England 91/0 (16.0), Lees 27, Crawley 56 – England need 39 more to win
DROP! Crawley absolutely catches another whipped shot off his pads into the leg-side, it flies to midwicket where Rickelton does well to get his hands on it but the ball hits the ground. That looks painful. Single taken.
Lees then gets a single before Crawley EDGES another one straight between the wicketkeeper and first slip. They leave it for each other, so it hits the ground and races away for FOUR. Lucky but he probably deserves some luck after the summer he's had. Just 39 needed now.
England 85/0 (15.0), Lees 26, Crawley 51 – England need 45 more to win
An EDGE from Crawley but soft enough hands that it drops well short of the slips and races by them for FOUR runs. No-ball as well. Then another glorious cover drive for FOUR by the Kent man. This is the most convincing he's looked for a while in England colours.
And from the next ball he brings up his 50! A stunning flick off his legs for FOUR! That's his first half-century of the summer. Single to finish. The eight-quickest half-century for England in Tests, coming off just 36 balls.
England 71/0 (14.0), Lees 26, Crawley 38 – England need 59 more to win
Nortje was pummelled about a bit during his previous over and Crawley starts in similar fashion as he puts the opening delivery through the covers for FOUR. A no-ball as well, so actually it's FIVE!
Crawley seeing it well out there and only some good fielding prevents another boundary as again he punches hard into the covers. Just a single thanks to the diving stop.
The runs required drop below 60…
Register for free to continue reading
Registration is a free and easy way to support our truly independent journalism
By registering, you will also enjoy limited access to Premium articles, exclusive newsletters, commenting, and virtual events with our leading journalists
{{#verifyErrors}} {{message}} {{/verifyErrors}} {{^verifyErrors}} {{message}} {{/verifyErrors}}
By clicking 'Create my account' you confirm that your data has been entered correctly and you have read and agree to our Terms of use, Cookie policy and Privacy notice.
This site is protected by reCAPTCHA and the Google Privacy policy and Terms of service apply.
Already have an account? sign in
By clicking 'Register' you confirm that your data has been entered correctly and you have read and agree to our Terms of use, Cookie policy and Privacy notice.
This site is protected by reCAPTCHA and the Google Privacy policy and Terms of service apply.
Register for free to continue reading
Registration is a free and easy way to support our truly independent journalism
By registering, you will also enjoy limited access to Premium articles, exclusive newsletters, commenting, and virtual events with our leading journalists
{{#verifyErrors}} {{message}} {{/verifyErrors}} {{^verifyErrors}} {{message}} {{/verifyErrors}}
By clicking 'Create my account' you confirm that your data has been entered correctly and you have read and agree to our Terms of use, Cookie policy and Privacy notice.
This site is protected by reCAPTCHA and the Google Privacy policy and Terms of service apply.
Already have an account? sign in
By clicking 'Register' you confirm that your data has been entered correctly and you have read and agree to our Terms of use, Cookie policy and Privacy notice.
This site is protected by reCAPTCHA and the Google Privacy policy and Terms of service apply.
Source: Read Full Article